Here's what some of our alumni have been up to recently. Have a story you want to share, or want to receive our alumni newsletter for all the latest at King's? Update your information to connect.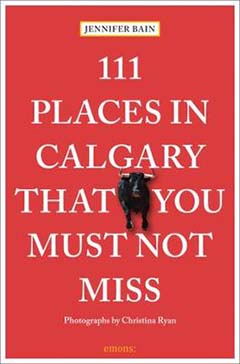 Jennifer Bain, MFA'20, is pleased to announce that her first travel book, 111 Places in Calgary That You Must Not Miss, has been published by Emons Verlag. It is part of a global series of insider guides, which are not your typical travel guides. The chapters revolve around quirky things like abandoned places, cemeteries, haunted places, historical crimes, public art, artifacts and interesting washrooms. Each chapter gets a two-page spread with a full-page colour photo and a 300-word, Atlas Obscura-style story.
Falice Chin, BJ'06, has been named executive producer of news for CBC Ottawa. Falice was most recently a Senior Producer with CBC Radio in Edmonton and Calgary.
On October 31, 2020, Christine Davies, BJ(Hons)'83, retired from CBC NL after almost 34.5 years with the corporation. During her career, she worked at every CBC station in the province as a reporter for radio and TV, studio director, producer, music librarian, and radio archivist. She continues to reside in St. John's.
Amelia Hadfield, BA(Hons)'96, has taken up the position of Dean International at the University of Surrey, in addition to retaining her posts as Head of Politics and Director of the Centre for Britain and Europe.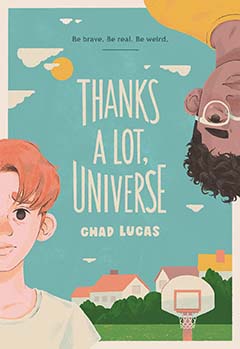 Chad Lucas, BJ(Hons)'01, has written Thanks A Lot, Universe, which will be available from May 2021. Brian has always been anxious, but things get worse when he and his brother are placed in foster care. Ezra notices Brian pulling away and wants to help, but he worries his friends might figure out he has a crush on Brian. But when Brian and his brother run away, Ezra takes the leap and reaches out. Both boys must decide if they're willing to risk sharing parts of themselves they'd rather hide. If they can be brave, they might find the best in themselves—and each other.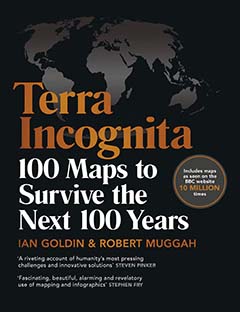 Robert Muggah, BA(Hons)'97, and Ian Goldin have published Terra Incognita: 100 Maps to Survive the Next 100 Years. The book, published by Penguin Random House, is being released in 10 languages and in countries across the world. Terra Incognita highlights the power of maps to improve awareness and inspire action to solve global challenges. It shows how maps are not just informative but can inspire optimism. In constant need of renewal, maps reveal progress while signalling how a combination of political leadership, smart incentives and regulatory pressure can improve the human condition. At a time when we feel inundated with data, maps help cut through the noise and offer deeper insight into our transforming world.
Dr. Lindsay Reid, BA(Hons)'03, a lecturer in English at the National University of Ireland, Galway, delivered the alumni lecture at King's 2021 Conference of the Early Modern. The lecture, on "Shakespeare's Ovide and the Spectre of the Medieval", included excerpts from her recently published book and examined Ovid's influence on Shakespeare's plays.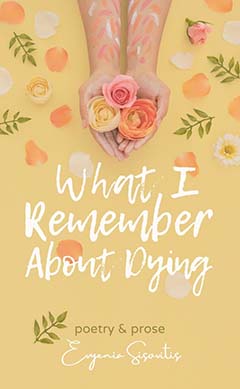 Jenni (Evyenia) Sisovitis, MFA'19, has published a collection of poetry and prose, What I Remember About Dying. Through the collection, she navigates love in all forms. The loss, the longing and the suffering. She also explores mental health and the ways in which it can dictate another person's life. With multiple voices diversified in age, this collection introduces the reader to a speaker who is learning what love is all over again.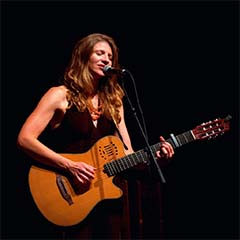 Terra Spencer, '99, has been working as a solo performer and songwriter since 2018. She released her first album in 2019, touring the Maritimes, Ontario, the UK and Europe. Her second record, Chasing Rabbits was recorded in Halifax and released in November 2020. It is a bundle of winter songs, reaching back to Terra's experience leaving home for university until the present day, about her life as a musician and mother alongside fellow King's alumnus, Andrew Kasprzak, '97. Their daughter, Sarah, who plays the French horn on Terra's album, is currently in the Foundation Year Program (FYP).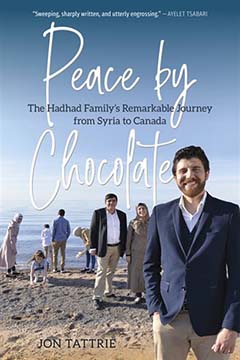 Jon Tattrie, MFA'20, has published Peace by Chocolate. The book tells the extraordinary story of the Hadhad family – Isam, his wife Shahnaz, and their sons and daughters – and the founding of the chocolatier, Peace by Chocolate. From the devastation of the Syrian civil war, through their life as refugees in Lebanon, to their arrival in a small town in Atlantic Canada, Peace by Chocolate is the story of one family. It is also the story of the people of Antigonish, Nova Scotia, and so many towns across Canada, who welcomed strangers and helped them face the challenges of settling in an unfamiliar land.