Here's what some of our alumni have been up to recently. Have a story you want to share, or want to receive our alumni newsletter for all the latest at King's? Update your information to connect.
Kathryn Burton named chief of staff to Boston's Mayor Martin J. Walsh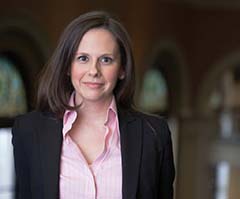 Kathryn Burton, BA'98, has been named chief of staff to Boston's Mayor Martin J. Walsh. She officially stepped into the role on March 9, 2020.
"I am honoured and humbled by this appointment, and I thank Mayor Walsh for the opportunity to serve the city I love and call home," said Burton. "I look forward to helping Mayor Walsh achieve his ambitious goals for the city and being part of the team that is leading the charge in making Boston a better place for all."
Prior to working as chief of staff to Mayor Walsh, Burton was Director of Operations for New Boston Ventures and previously worked as chief of staff for then-state treasurer Steven Grossman.
Burton is a member of the Gesgapegiag Mi'kmaq tribe in Quebec and the first Indigenous person in a cabinet-level position at Boston's City Hall.
Leroy Denny, Chief of Eskasoni Mi'kmaw First Nation in Cape Breton, N.S., said, "In our community, people earn the highest esteem from serving others. We know that Kathryn will work hard for the mayor and the people of Boston and we honour her service."
Marilyn Carr's book scheduled for fall 2020 release
Marilyn Carr, MFA'20, has signed with Iguana Books and is releasing her book, Nowhere Like This Place: Tales From a Nuclear Childhood, in fall 2020.
Nowhere Like This Place: Tales From a Nuclear Childhood is a romp through growing up in the quirky, isolated, company town of Deep River, Ont. in the 1960s and 70s.
Deep River has harboured a Russian spy, spawned a serial killer, and appeared on the resumes of two Nobel Prize winners in physics. It has as much intrigue as Twin Peaks and is as innocuous as a slice of cherry pie. Nowhere Like This Place: Tales From a Nuclear Childhood will be released in the same year the town of Deep River celebrates its 75th anniversary.
Moira Dann has book deal with Touchwood Editions
Slated for publication by Touchwood Editions in spring 2021, Moria Dann's, MFA'16, book, Craigdarroch Castle in 21 Objects, is a "wonderful nerdy history connected to items found in what used to be the home of B.C.'s biggest family of interesting settler stinkers, the Dunsmuirs."
Justis Danto-Clancy wins Sopinka Cup
Justis Danto-Clancy, BA(Hons)'11, and his partner Justin Blanco, won the Sopinka Cup, the National Trial Advocacy Competition, in March. To place first, Danto-Clancy and Blanco had to first win the Arnup Cup, the Annual Trial Advocacy Competition for Ontario law schools, and then beat seven other top-tier teams at the National Trial Advocacy Competition, all of whom won their respective regions.
Danto-Clancy is now in his second year of a law degree at the Bora Laskin Faculty of Law at Lakehead University in Thunder Bay, Ontario where he was the 2019-20 president of the Law Students' Society.
Read more about Danto-Clancy and Blanco's Sopinka Cup win.
Natelle Fitzgerald releases Viaticum through Now or Never Publishing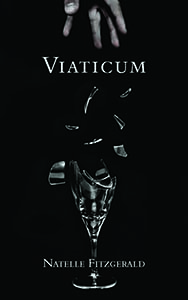 Natelle Fitzgerald, BJ'02, has recently released her first novel Viaticum, through Now or Never Publishing.
Viaticum is a psychological thriller about Annika, whose decision to sell her life insurance policy for cash unexpectedly binds her to Matt, a desperate investor in need of a big payout. It is a drama about two people fighting to maintain their dignity in a world that objectifies them.
Janice McDonald publishes Fearless: Girls with Dreams, Women with Vision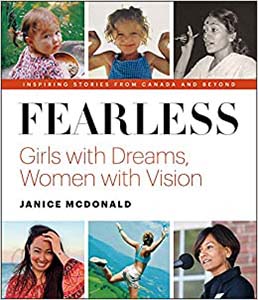 Janice McDonald's, MFA'16, book, Fearless: Girls with Dreams, Women with Vision, was published March 3 and appeared on the Toronto Star's national bestseller list just a week later.
In this collection of inspiring true stories, McDonald—entrepreneur, speaker, and host of the Fearless Women podcast—brings together more than 100 extraordinary, unafraid women and asks them to look back at the moments in their youth that set them on the path to leadership. From high-profile entrepreneurs to philanthropists, athletes, artists, and statespeople, the lives featured in this book represent the many journeys women can take to find their passion, create change and make a monumental impact on the world around them.
You can order Fearless: Girls with Dreams, Women with Vision from the King's Co-Op Bookstore.
John M. MacFarlane wins John Lyman Book Award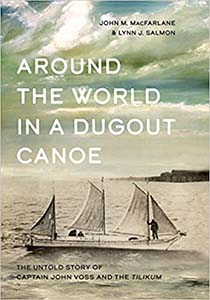 Together with Lynn J. Salmon, author John M. MacFarlane, BSc'70, has chronicled the journey of Captain John Voss, a Canadian sailor who in 1901 circumnavigated the globe in a dugout red cedar canoe called the Tilikum. For Around the World in a Dugout Canoe: The Untold Story of Captain John Voss and the Tilikum, the North American Society for Oceanic History has awarded them the John Lyman Book Award.
Though some personal accounts exist from Voss and original mate N.K. Luxton, this book draws on research from libraries, archives, museums and primary sources around the world to provide a full and fair account of the remarkable voyage.
MacFarlane is the curator emeritus of the Maritime Museum of British Columbia and the curator of the Nauticapedia Project.
Jen Powley releases innovative new book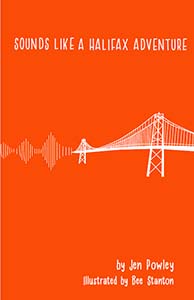 Jen Powley, BJ'01, MFA'15, has made her first foray into fiction with Sounds Like a Halifax Adventure, which became available on June 15. It's a 'Choose Your Own Adventure' book for adults about two sounds—Pia, the sound of a door chime, and Edgar, the sound of a refrigerator hum—who go on an adventure to some of Halifax's landmarks, with multiple possible endings. The book features 16 original illustrations by Bee Stanton.
Powley's first book Just Jen received the Margaret and John Savage First Book Award at the Atlantic Book Awards.
Taylor Saracuse's band PIT! releases new album called Modern Mating Calls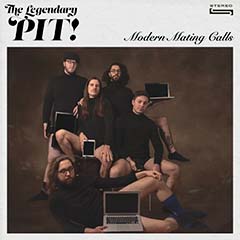 Yellowknife-based band PIT! have released an album called "Modern Mating Calls." Taylor Saracuse's, BA(Hons)'16, provides vocals and guitar for the R&B/soul outfit self-described as Yellowknife's "premier man-child boy-band." PIT! recorded the album through funding from the Northwest Territories Arts Council, and celebrated their release with an hour-long special on Cabin Radio NWT. You can listen on bandcamp.
Emily Sharpe publishes book of literary criticism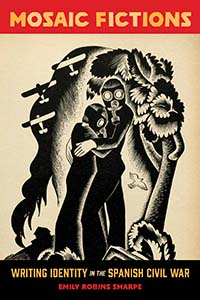 Emily Sharpe, BA(Hons)'05, has published a book entitled, Mosaic Fictions: Writing Identity in the Spanish Civil War. It is the first book-length critical analysis of Canadian Spanish Civil War literature.
The book focuses on the extensive contributions of Jewish Canadian authors as they articulate the stakes of the Spanish Civil War (1936–39) in the language of nascent North American multiculturalism. The book demonstrates how marginalized North American supporters of the Spanish Republic crafted narratives of inclusive citizenship amidst a national crisis not entirely their own.
Sharpe is an associate professor of English at Keene State College in New Hampshire.
Christian Smith's book available for pre-order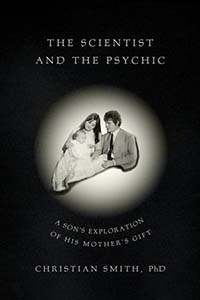 Christian Smith's, MFA'17, MFA-project book, The Scientist and the Psychic: A Son's Exploration of his Mother's Gift, is a captivating, one-of-a-kind memoir about a scientist's life with his famous psychic mother and his revealing exploration of the paranormal realm.
Today, Smith is a molecular biologist at a hospital in Toronto, and his mother, Geraldine, is retired and in poor health. They are closer than they've ever been, and now he shares the story of her undeniable perceptual abilities and pioneering work as a psychic—and endeavours to make scientific sense of it.
You can pre-order The Scientist and the Psychic: A Son's Exploration of his Mother's Gift from Penguin Random House.
KC Trommer's audio project QUEENSBOUND has a new website

QUEENSBOUND, an audio project founded by KC Trommer, FYP'93, in 2018, has launched a dynamic new website. QUEENSBOUND seeks to connect writers across the New York City borough and showcase and develop a literature of Queens. On queensbound.com, you can navigate the Queens subway and hear all 33 poems from 2018 and 2020, including from past Queens Poets Laureate Paolo Javier and Maria Lisella (you can find Trommer's poem on 46th Street).
Her first collection of poetry, We Call Them Beautiful, was released last year and was recently named a First Horizon Finalist for the 2020 Eric Hoffer Awards.