Kim Kierans spending her sabbatical as a Massey College visiting scholar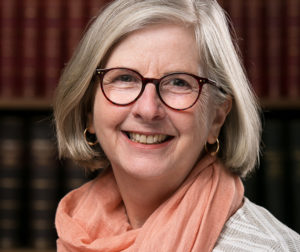 Professor of Journalism Kim Kierans, BA(Hons)'83, is spending the year in Toronto at Massey College as a resident visiting scholar. She's looking into public service journalism—broadly defined as journalism that contributes to and frames debate over public issues, exposes corruption at all levels, spurs reform and establishes trust with readers—and its effects on society. "This sort of journalism does make a difference over time," Kim says. Please watch for a full article about Kim's fellowship in Tidings, our alumni magazine, coming out in Dec. 2018.


Alumni team up to support marathon for literacy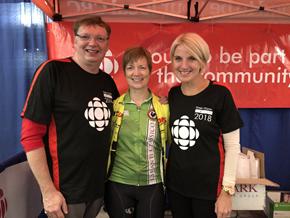 Greg Guy, BJ(Hons)'87, Sheila Cameron, BSc'86 and Jonna Brewer, BJ(Hons)'87 were together in the CBC/Radio Canada booth in Moncton on Oct. 20 at Legs for Literacy, an annual marathon event benefiting literacy programs in South East New Brunswick.


Search for history behind his last name leads to new book for MFA grad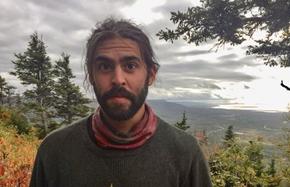 Tyler LeBlanc's, BJ'14, MFA'18, book Acadian Driftwood, about the Acadian expulsion in Nova Scotia and his own Acadian heritage, will be published by Fredericton's Goose Lane Editions. He knew the book he wanted to write in the MFA program would be about his own Acadian heritage and says, "I really needed the discipline of deadlines, and the structure of a program to get the project off the ground. The King's MFA in Creative Nonfiction was exactly what I needed to turn the book idea into reality. It worked!" Read more.


Alumna joins Aboriginal Peoples Television Network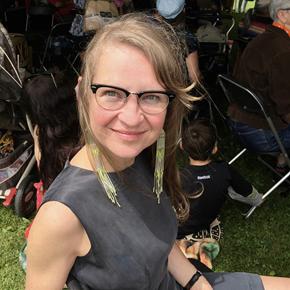 Angel Moore, BJ'18, applied for an internship with the Aboriginal Peoples Television Network (APTN) and was hired to fill a permanent position as a reporter. Angel writes: "Working at APTN National News has taught me that a story tells itself and can turn out into something you least expect. People I interview are letting me into their lives and trusting me to help share their experiences. That trust has made me want to be the best journalist I can be. As an Indigenous person I am honored to work for APTN and tell stories from an indigenous perspective. My community is Peguis, Manitoba and I work hard to make my family proud. I love being a part of APTN; I am home."


Recent grad travelled with migrant caravan currently moving across Mexico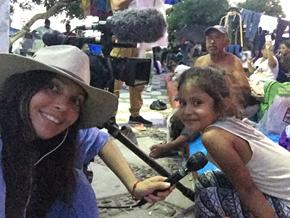 From Oct. 19 to Oct. 26, Sofia Ortega, BJ'17, MJ'18, reported on the migrant caravan for the Associated Press. Sofia writes: "This experience added a lot to my life, both professionally and personally. I was working for the TV desk, in charge of the LiveU unit and doing some reporting for TV, so it was very rewarding that the image that I shot when the migrants broke though the border fence into Mexico was seen all over the world. This experience touched me to my very core and gave me the opportunity to meet amazing people: migrants with very sad stories and who are looking for a better life for themselves and their families. It allowed me to witness the humanitarian crisis that is going on right now."
---
Have a story you want to share, or want to receive our alumni newsletter for all the latest at King's. Update your information to connect.