Here's what some of our alumni have been up to recently. Have a story you want to share, or want to receive our alumni newsletter for all the latest at King's? Update your information to connect.
Sue Farrell Holler wins Alberta Literary Award for young adult novel, Cold White Sun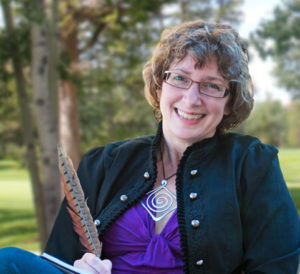 Sue Farrell Holler, BJ(Hons)'84, recently won an Alberta Literary Award – the R. Ross Annett Award – and the US-based High Plains Book Award, for her novel Cold White Sun, based on the true story of a child refugee who was smuggled into Canada. The book was also a finalist for a 2019 Governor General's Literary Award. The result of months of intense interviews and detailed research, Sue considers writing this story one of the top experiences of her life.
Lorax Horne named Writer's Trust of Canada Rising Star
Lorax B. Horne, BJ(Hons)'16, was named a Writer's Trust Rising Star. Lorax is a journalist whose work has appeared in The Guardian, Newsweek, CBC, Maisonneuve, The Globe and Mail, and Elle Canada. They were recently named editor-in-chief for Distributed Denial of Secrets, a publishing collective aimed at enabling the free transmission of data in the public interest. Horne is currently developing Hacks and Hackers, a memoir-driven book about the intersection of technology and people.
David Huebert releases presents a world of toxic transcendence in new book of poetry, Humanimus
David Huebert, BA(Hons)'08, has published a new book of poetry, Humanimus. Humanimus presents a world of soiled nature, of compromised ecology, of toxic transcendence. Raising environmental precarity to the level of mythos, this book implicates readers in what Dominic Pettman calls the "humanimalchine," where modern cyborg bodies are rewired and remixed with mechanical membranes and animal prostheses. Revelling in corporeal excess and industrial abjection, Humanimus fans the ash of the human experiment to see what strange beauty might wilt and whimper there. You can pre-order Humanimus from Palimpsest Press.
Lee Nelson celebrates successful PhD thesis defence at Rensselaer Polytechnic Institute
Lee Nelson BA'08, has successfully defended his PhD thesis entitled Bodies fromBelow: Decomposition, Death Certificates, and the Politics of "Natural" Death before his committee in the Science & Technology Department at Rensselaer Polytechnic Institute. His dissertation focuses on human decomposition research within the forensic sciences, specifically forensic entomology, and how the category 'Natural Death' within death certificates affects forensic research and naturalizes environmental injustices.
Lee's educational odyssey began at King's and Dalhousie, and after being inspired by our very own Gordon McOuat in the History and Science of Technology program, he continued his education at the University of Aarhus and the University of British Columbia, before attending RPI.
Six alumni showcase their work at FIN Atlantic International Film Festival
Among the 114 films streamed online as part of the FIN Atlantic International Film Festival last months, King's alumni produced a documentary feature, two documentary short films and a live action short.