Lane Harrison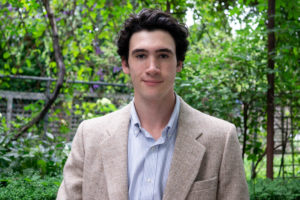 Lane Harrison has always been interested in writing. As a kid, he enjoyed reading and creative writing, but he knew what he wanted to do as soon as he discovered newspapers.  
In 2018 Harrison moved from Toronto and started his first year at King's. Despite pushback from people telling him he should study for a different degree, he pursued his interest, and as a result, Harrison has created an impressive portfolio. 
"I'm really, really glad that I actually decided to pursue journalism, and kind of within that, the journalism program at King's is something that I find really allows you to follow your interests," he said. "You really get the opportunity to write about anything that you're interested in." 
Harrison spent a lot of his time at King's working for the Dalhousie Gazette. He was the news editor in 2021 and swiftly moved up to editor-in-chief in 2022. These positions allowed him to explore many different topics and it's where he became familiar with writing and reporting on post-secondary education. 
"I really developed a passion for all the kinds of issues that can arise in post-secondary education," he said.  
Harrison showcased this newfound passion and honed in on his experience at the Dalhousie Gazette to write his final project, "Covering campus," published in The Signal. The story is about campus papers in universities across Canada and the challenges with administration, leadership and interviews.  
Harrison did his journalism internship required for the BJH program at The Globe and Mail. There, he found another new avenue to explore, business reporting.  
"That was something I wasn't initially interested in, I had applied for national news, and then they shifted me over to report on business and I really loved it, more than I expected," he said. 
It doesn't come as a surprise that Harrison is a recipient of the Joan Donaldson CBC News Scholarship, considering his ambition and adaptable reporting style. 
"I found out while I was walking across campus and I was literally like jumping in the King's Quad [while] on the phone, I was so excited," he said. "It just sounds like such a great experience." 
 As part of the scholarship, recipients do an internship at the CBC broadcast centre in Toronto and another placement elsewhere in Canada.  
After the CBC internship in Toronto, Harrison is going to a local news station in Saint John, N.B.. He is also thinking about studying for a master's degree in the future. 
"I am also interested in pursuing a master's in journalism," he said. "I'm going to see what my employment prospects are like before deciding how soon I want to try and get my master's." 
 Kaija Jussinoja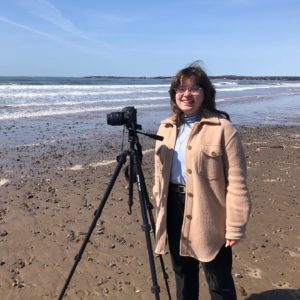 Kaija Jussinoja has a multitude of skills and pastimes. If she's not reading or writing, she could be planning a short film or documentary, participating in musical theatre, or practicing Italian. 
All the way from North Vancouver, Jussinoja found journalism at King's as a way to combine her interests while earning a degree. The Foundation Year Program (FYP), where students can explore other fields in the humanities, appealed to her. 
Jussinoja minored in Early Modern Studies and earned a certificate in Art History and Visual Culture along with her journalism degree. 
"I can't do everything even though I want to do everything, but at the very least, I can write about everything," she said. 
A true extrovert, Jussinoja thrives when conducting interviews, which can be an intimidating part of doing journalism. Naturally, she's drawn to writing personal, human-focused stories. 
"What I enjoy is kind of stepping into people's lives just for a short amount of time and getting to experience these little slices of life with every story I work on," she said. 
Jussinoja's interpersonal skills have allowed her to get exciting interview opportunities. In her second year at King's, she interviewed Kent Monkman, a well-known Indigenous artist, when he visited the university to speak. Monkman had set aside a 15-minute interview for the first person who asked. Jussinoja got the interview and the story. 
Her genuine interest in the lives of others is evident in her work, and she can conduct deep dives into issues of public interest while retaining the human element. Jussinoja's honours project titled "2(b) or not 2(b)," published on The Signal, discussed the problem of journalists getting arrested at protests across the country (the title is a reference to the section of the Charter of Rights and Freedoms that protects freedom of the press). 
Jussinoja has also explored her interest in filmmaking and documentaries at King's through the documentary workshop. In the workshop, students learn techniques and methods for making a documentary and eventually create their own. 
She revelled in shooting and editing videos in a polished and artistic way that is different from short, hard news videos. 
She's created a substantial portfolio with many bylines and publications throughout her degree. Jussinoja did her internship at The Chronical Herald and had one of her stories published on the newspaper's front page. 
After her internship, Jussinoja was hired by The Coast, where she works as a news reporter. She said she won't forget her time at King's. 
"What I really enjoyed about my time at King's is that we really learn by doing," she said. "The professors have been amazing, and they will be mentors to me, and I'll always remember them long after I graduate."