Daniel Paul's We Were Not the Savages has come out with a fourth edition and Paul launched the book at King's on the second National Day for Truth and Reconciliation. At 84 years old, Paul is still working tirelessly to ensure that the history of what was done to the Mi'kmaq (not just the history of the Mi'kmaq, a distinction Paul pointed out is sometimes misunderstood) is known.
In front of a crowd gathered in Alumni Hall Paul spoke about his experiences growing up and being taught that assimilation was necessary to be successful. He recounted a story from his childhood where his mother was forced to beg for rations at the Indian Agency. He said to himself, "No bastard will ever do that to me." His work as an activist and author should set to rest the thought that Paul will ever allow that to happen.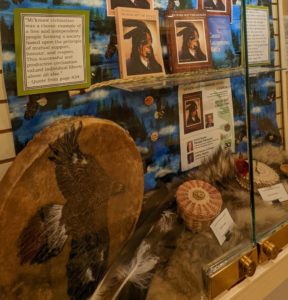 While some might think of a fourth edition as mere edits, Paul emphasizes that the fourth edition is just as crucial reading as the third and previous iterations of the book. The fourth edition is an expansion, not just revision, of the previous works, featuring more about how Edward Cornwallis got to be revered and why he ought not to be.
This event is important to King's because it allows the community an opportunity for deep reflection and consideration about the impacts that the traditional education system has had in perpetuating colonialism and Indigenous genocide. The university's recently-announced initiative to attract Mi'kmaw journalism students is one step to rectify the long history of exclusion that King's has, in times past, deliberately enacted. I paraphrase President Lahey's introductory remarks when I reiterate that it is a great shame that King's did not rise to be a beacon of equality when it could have paved the trail for generations to come. Now, though, we begin the work to rectify those long pervasive issues.
Although it was a short talk, I came away from it feeling that I definitely want to read the book. Paul has a way of talking that makes you want to listen deeply. The other speakers, Pamela Palmater and Cathy Martin, gave moving introductions to Paul, and about Paul's impact on them as activists. It is clear that a great deal of respect and appreciation ought to be given to Paul for his tireless work on ensuring that the history of what was done to the Mi'kmaq is not forgotten. I will certainly be watching for a fifth edition.