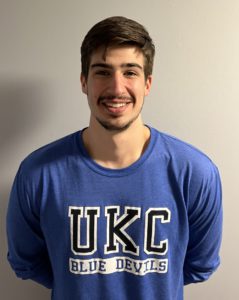 King's men's basketball is pleased to announce the signing of Andrew Dogurga of St. John's, NL. Dogurga, originally from Izmir, Turkey, has played extensively since relocating to Newfoundland; representing Gonzaga High School and Rock Elite Basketball Club along with inclusions on the U15 and U17 provincial teams in 2017 and 2019 respectively. A six foot seven inch forward, Dogurga will join King's from Memorial University's Junior Varsity Program.
"I chose King's because it provides me with the opportunity to further develop my skills and contribute to a program that is undoubtedly ready to take things to the next level," says Dogurga. "I'm excited to compete and meet new people in a different city."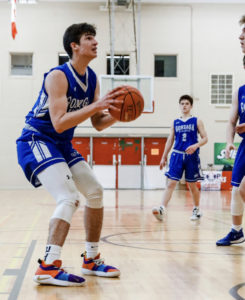 Speaking on Dogurga's signing, head coach Luc Stevenson highlights the impact he expects the big man to make. "Andrew brings size and shooting at the forward position and will be a great asset to the program. His maturity and leadership will enhance our locker room and will be an easy transition to our team. We look forward to his arrival from Newfoundland where he has trained with basketball legend Carl English."
While at King's, Dogurga plans to study in the Bachelor of Arts program with a focus in political science.
---
Interested in becoming a King's Blue Devil and learning about King's? Fill out a recruitment form.