As the leaves fall on the King's campus and our last midterms clue up, it is time for King's to celebrate its first Formal Meal in our "new normal."
Last year, I attended a smaller, Covid-safe version of the King's Formal Meal. It was decorated just as beautifully, and I saw many smiling faces from six feet away—but we could feel in the air that so much of our community was missing.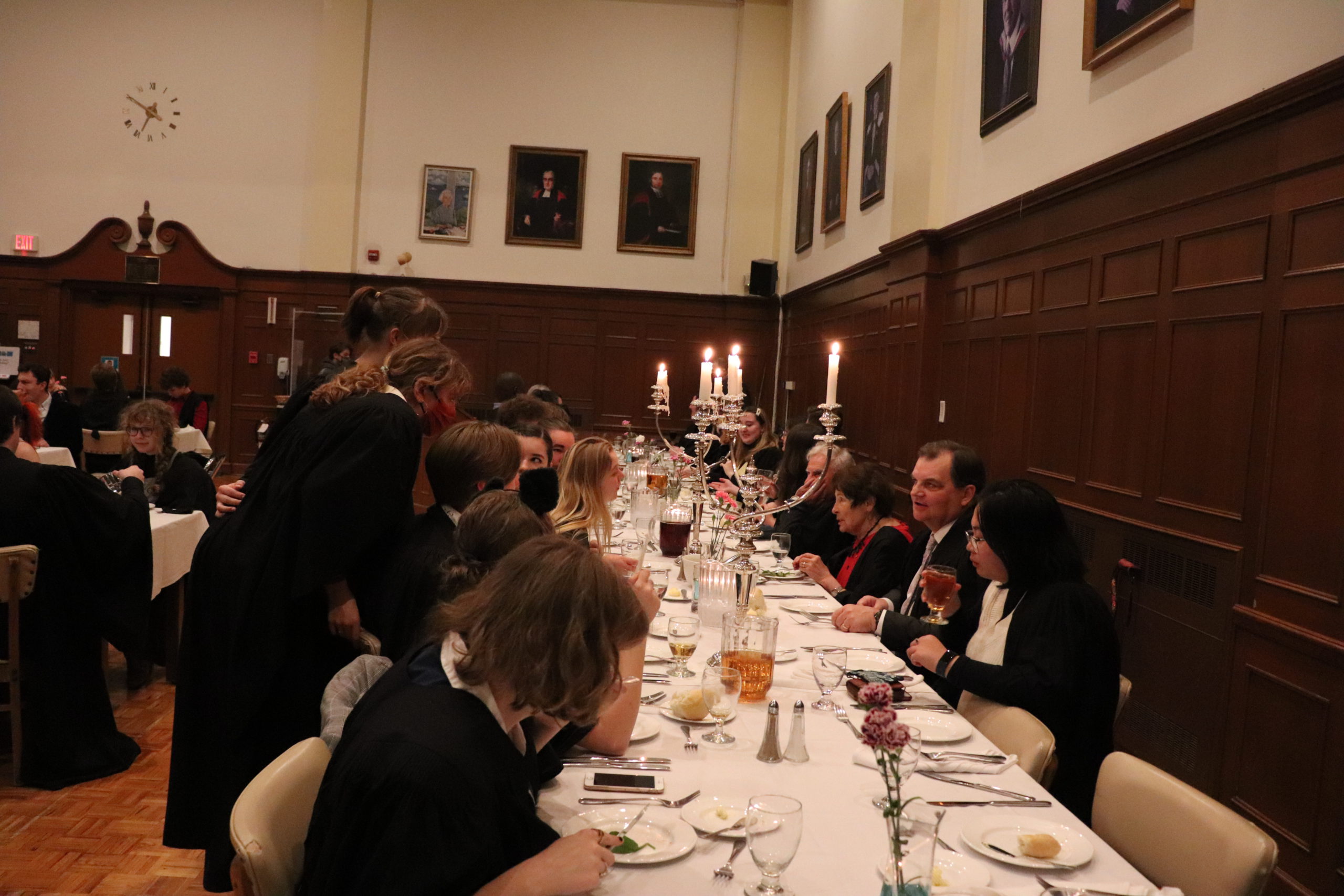 Now, as a second-year student, I had the chance to experience my first full Formal Meal at King's. It was surreal to see hundreds of faces breaking bread together, sharing a renewed feeling of community that was dearly missed.
First, we lined up in our academic gowns for the procession. We entered Prince Hall to a bagpipe introduction that can only be described as iconic and we each took our seats. The tables were arranged in long rows, candlelit and full of flowers.
We received a warm welcome from Dean Katie Merwin and our Students' Union President Nick Harris, followed by Latin grace. President Bill Lahey then gave a spirited address about the rich history of Formal Meal, including the reason for the gowns—at King's, they treat us as scholars from the moment we arrive, not after graduation. Then, dinner began, and we dived into conversations and poured each other drinks over our candlelit meals.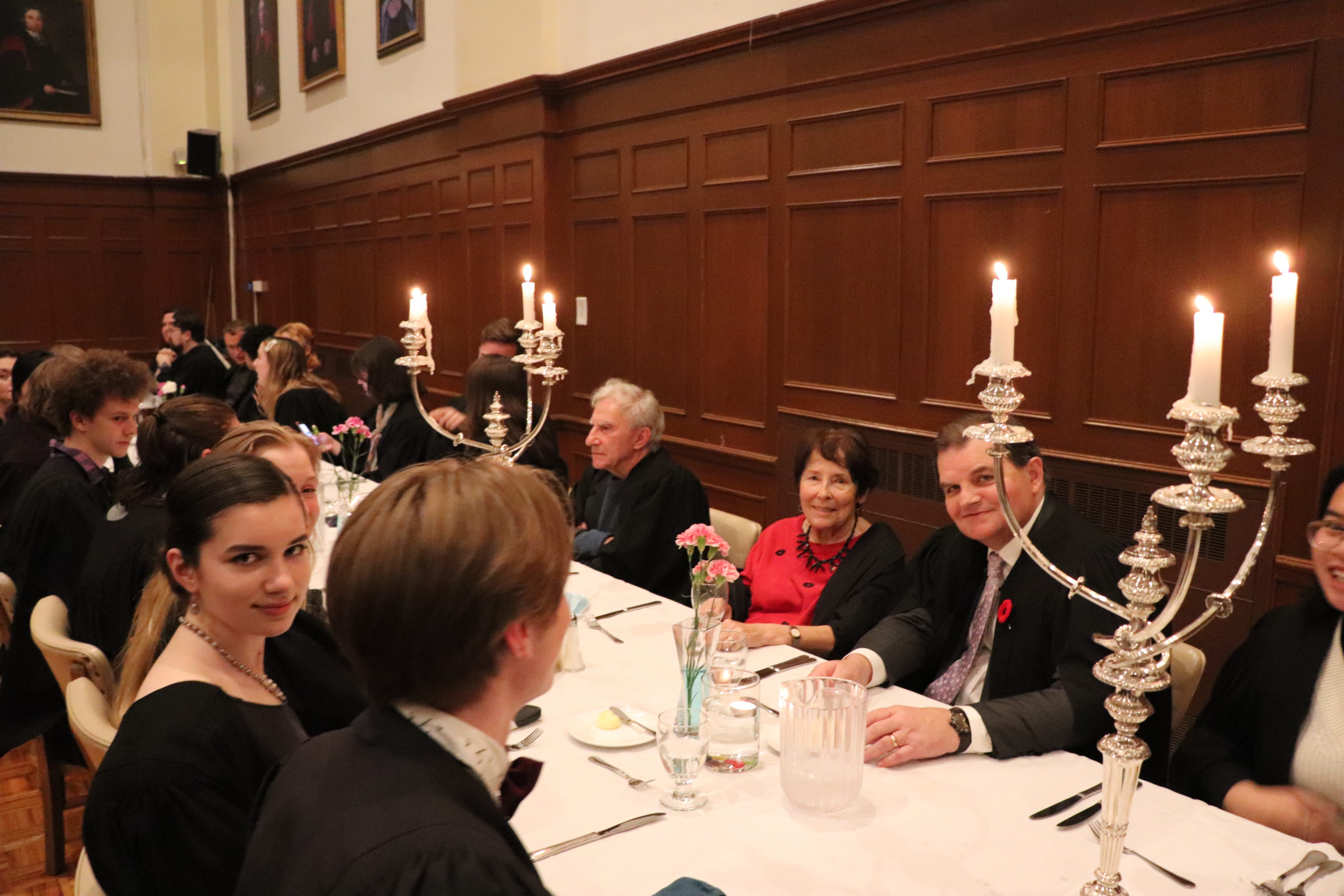 As this year's Peggy Heller Award recipient, I had the honour to sit with the late Dr. Heller's husband, Michael Heller, at the Head Table. We had lively discussions and exchanged stories all throughout the evening. I was grateful for the stories he shared of the King's community and Dr. Heller's special impact on it.
As 2021 is my first year at King's fully in person, there is much I don't know about its life and history. Before and after we ate, Mr. Heller walked through campus with me, connecting different rooms and halls to stories of years past. I felt that I could almost close my eyes and recall these stories myself, each one fitting into the narrative of a wider King's culture.
Towards the end of the meal when Katie Merwin lifted 'formality,' the room erupted into small groups, enjoying dessert and coffee. I saw many students take a rose from their table and walk with them down the hallways in their gowns.
Walking away with Mr. Heller's stories, and watching my peers joyfully carry home their roses, instilled in me an optimism that I know many of us share in our transition back in person; a desire to learn more of King's traditions, and create new memories.