Alumni Day returns from June 2–4, joining with celebrations for the Foundation Year Program's 50th anniversary to deliver a full weekend of events. This year also brings the long-awaited opportunity to celebrate the winners of the 2020 Alumni Awards, alongside the 2023 Alumni Award recipients. All alumni are invited to join us in Prince Hall for the Alumni Day Weekend brunch, where we will finally raise a glass to these award winners, who have contributed so much spirit and care to the alumni association and the university community as a whole.
The Order of the Ancient Commoner
---
The Order of the Ancient Commoner goes to an alum, or friend of the college who has supported King's or the alumni association beyond their position or affiliation. Three outstanding individuals received this award in 2020.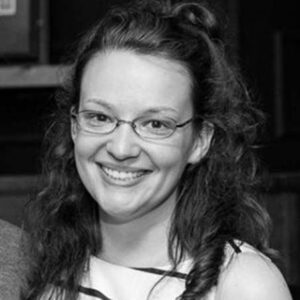 Kate Mackeigan, BA'09, made the most of her time at King's as an athlete and volunteer. After graduating, she continued to serve the university by working with the Ottawa chapter of the alumni association, attending lecture tour meet and greets, and organizing a worldwide alumni celebration.
"I sometimes attend meet and greets with prospective students, and I'm always heartened how things change. New activities, new classes, new spaces, new societies, new faces. But that spirit of inclusion never wavers," she says. "King's requires you because you are directly involved in making it, as an institution and as a community. This is very unique."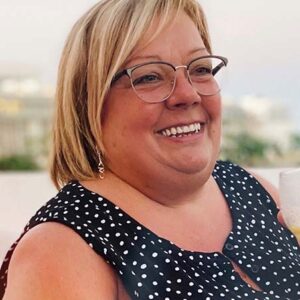 Céline Beland came to work at King's in 2004 as the Food Service General Manager. She quickly became a much-loved member of the community for the incredible dedication she showed students and staff—always going above and beyond the call of duty.
"I worked at King's for 16 years, and the years went by in a flash because of the kindness of people who make this institution thrive," she says. "It really is a large family — thankfully, because let's admit it, I was always here!"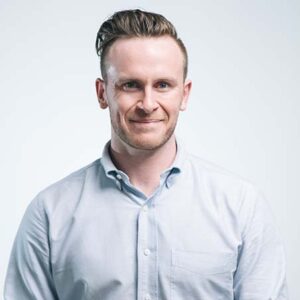 John Adams, BA Hons'10, was involved in many extracurriculars during his time at King's: he served on student council, was a member of the theatrical society, an intramurals coordinator and athlete. After graduation, he came back to work for the King's Students' Union and coached men's rugby.
After moving to the West coast, Adams started a Vancouver alumni chapter and hosted three worldwide alumni celebrations, while continuing to participate in lecture tour meet and greets.
The Meraki Kudos Young Alumni Achievement Award
---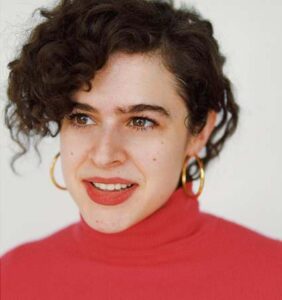 The Meraki Kudos Young Alumni Achievement Award recognizes a young alum who has achieved significant accomplishments via their profession, volunteer work, or other endeavours. Hannah Rittner, BA(Hons)'11, received this award in 2020.
Rittner has written plays for the Stratford Festival, Nightwood Theatre and NYU's Musical Theatre Department. In 2016, Hannah launched LACE Productions with her play The Unbelievers. It was the first live production to tackle the torture, sexual slavery and sheer inhumanity of the Yazidi genocide in northern Iraq by ISIS. Her play Elijah was given top prize in the 2019 Canadian Jewish Playwriting Competition.
"(King's) has a really lovely environment of thoughtful and inspired people that are curious about learning," she says. "I think that really sets it apart. It's a really wonderful thing to be able to experience these notable works of literature and philosophy for the first time alongside such a tightknit community and I will never forget how special that was for me."
The Judge J. Elliott Hudson Award
---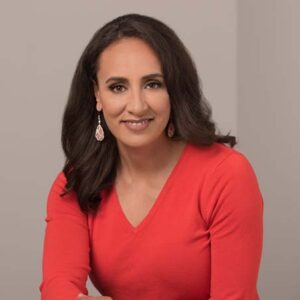 The Judge J. Elliott Hudson Award recognizes an alum who has made significant contributions to their discipline, community, charitable, or volunteer work. The recipient in 2020 was Eleanor Beaton, BJ'03.
Beaton is an entrepreneur, author, women's leadership development mentor, executive coach, and a motivational speaker. She is the executive producer and host of the podcast Fierce Feminine Leadership: The Success Podcast for Ambitious Women and has won a number of awards for her work, including the Profiles in Diversity "Women Worth Watching" Award, Canada's Leadership Coach of the Year Award, and NSBI Export Achievement Award.