Long-time King's friend and donor Larry Holman, BComm, '69, on how a legacy gift costs less than you think
Larry and Joan met at King's, graduated from King's (in '69 and '70, respectively) and, in 1974, were married at King's in the chapel.
Larry and Joan (née Sellick) Holman also went on to become long-time friends and supporters of King's, a relationship that began, as Larry recalls it, when Joan, "in her second or third year," received a scholarship.
"Joan received a $500 scholarship from King's, a lot of money in those days, especially for a student, and once she had begun her career as a teacher, after we were married, she'd often say, 'You know, we should give that back, and help a student like I was helped.' So whenever we were able to do so, we would make a donation."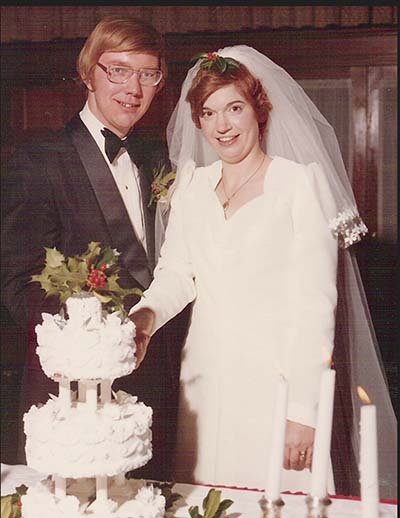 Larry and Joan would also go on to maintain an active association with King's, including serving as co-presidents of the Ottawa Branch of the Alumni Association from 1996-2000. Larry also served for many years as Chair of the annual Alumni Golf Tournament.
When Joan passed away in 2007, Larry knew he wanted to create a bursary at King's in her honour, but he had little idea how to go about it.
"So I began with a $1,000 donation each year," he says, "in the form of a bursary to go to a single student. The criteria for awarding the bursary, I left to my friends at King's to decide."
Over the years Larry learned more about different ways to give through conversations with the King's Advancement Office. These included donating stock—a way to give that offers attractive tax benefits.
"I also learned that with $25,000, you could establish a bursary that would award $1,000 to a student each year, in perpetuity, and I very much liked the idea of doing something like that."
Not long afterward, Larry gave a gift of stock from his retirement plan in the amount of $25,000, which established the Larry and Joan Holman Bursary.
Larry says if he had cashed out the stock, which he'd owned for years, the capital gains tax he would have paid on it would have been "huge." By donating the stock he was able to avoid such a tax bill, while also receiving a tax receipt for the full amount of the stock and supporting a cause he holds dear. It was an easy decision.
The following year, Larry gave a second gift of stock, in the same amount, and since then, over the years, he has given various amounts to continue building the endowed bursary fund. He established this bursary as their legacy gift and will add to the endowed bursary fund through a gift in his Will.
"Some years, if I felt I should hang onto stock for a while, I might just make a single donation, say $1,000, but it would always go into the bursary, so I've been able to slowly build it up over the years. I believe it's now valued at $2,800. Who knows, before I'm done maybe we'll have it up to $5,000."
Larry notes there are misconceptions around establishing bursaries, with one being that considerable wealth is required to do it. This, he says, is simply not the case—and you can still end up giving a great deal over time.
"When we first began to support King's, in our own modest way, Joan and I had no idea what it would lead to. Now, to think our gift will help students at King's with their education for years to come, that it will still be helping after we're gone, that it will always be there, in perpetuity, it's a wonderful feeling."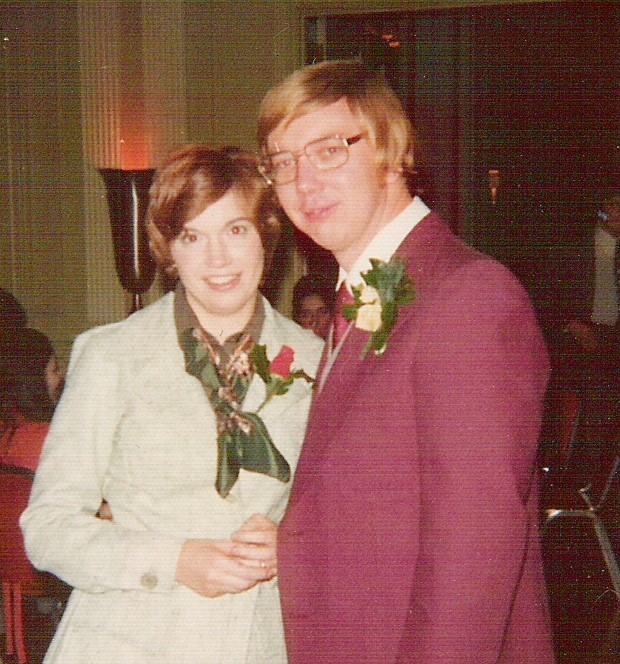 Like so many King's alumni, Larry says the bond with the College is strong and lasting. He speaks fondly of the smaller university experience, how easy it was to meet people and make friends, how he and Joan enjoyed the nightly dinners and other socials. And of course, just living on campus and taking it all in.
"There's a special bond there, yes," says Larry. "Joan and I met at King's, of course, and got married there, but I also made a lot of friends there, Joan and I both, and I'm still in touch with a number of those friends to this day. These are friendships that have spanned fifty years—and they began at King's. These friendships are a part of this bond I share with King's. It's one more thing to feel grateful about."
In 2010, Larry was part of the inaugural group of inductees into the Order of the Ancient Commoner, a group at King's which recognizes alumni and other friends who've given significant support to the College or to the Alumni Association above and beyond his or her position or affiliation.
The Ancient Commoner, according to King's lore, was an undergraduate student who, by choice, never graduated, and then retreated to the cupola overlooking the Quad. The student grew old there and became the venerable guardian of all things King's. One thing about the Ancient Commoner, though: he only looks favourably on those he considers to have made a significant contribution to King's without regard for personal gain.
In choosing Larry (and in spirit, Joan) as an inaugural inductee, this noble order could not have got it more right.
For information on creating a legacy gift, or on giving in general, please contact Director of Advancement, Adriane Abbott at the University of King's College Advancement Office at 902-422-1271, ext. 279.