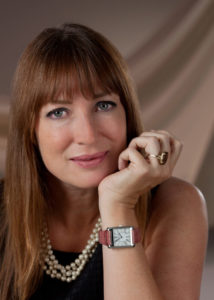 Women in Trade – Los Angeles (WIT-LA) recently honoured Janice McDonald as "Global Trade Ambassador, Canada" at the 2017 Global Trade Awards, held last November in Long Beach, California.
Janice, author and founder of the Beacon Agency, an Ottawa-based boutique consultancy specializing in entrepreneurship, leadership and research, says, "I am deeply honoured to be recognized with this award, particularly as the first Canadian to receive it."
"I very much appreciate the work of our trade commissions who ensure the success of Canadian companies in markets around the globe and whose support made this recognition possible for me."
An award-winning serial entrepreneur and TEDx speaker, Janice has expertise in the music industry, apparel/accessories and start-ups, and currently sits on the Women's Leadership Board at the Harvard Kennedy School. Janice is an Advisor for Cornell Queens EMBA program s and she is an advisor for Sprott School of Business Carleton University. The Women's Executive Network (WXN) recognized Janice as one of Canada's Top 100 Most Powerful Women four years in row, and she was featured in the book, Canada 150 Women: Conversations with Leaders, Champions and Luminaries.
In partnership with BMA and Carleton University, Janice co-authored a national study in 2016 on women entrepreneurs and their approach to risk. A second study on Women Entrepreneurs and Innovation was released in February 2018.