The fall term is over and the cold winter nights are drawing in. Whether you're spending the season with family, friends, or taking a little time for yourself, we think a good book makes the perfect holiday companion.
So what's on the reading list for the King's community when the exams have been marked and the laptops are shut? Curious to find out, we asked faculty, students and staff to tell us what they'll be reading this holiday break.
Daniel Brandes, director of the Foundation Year Program
The Magician, by Colm Tóibín, 2021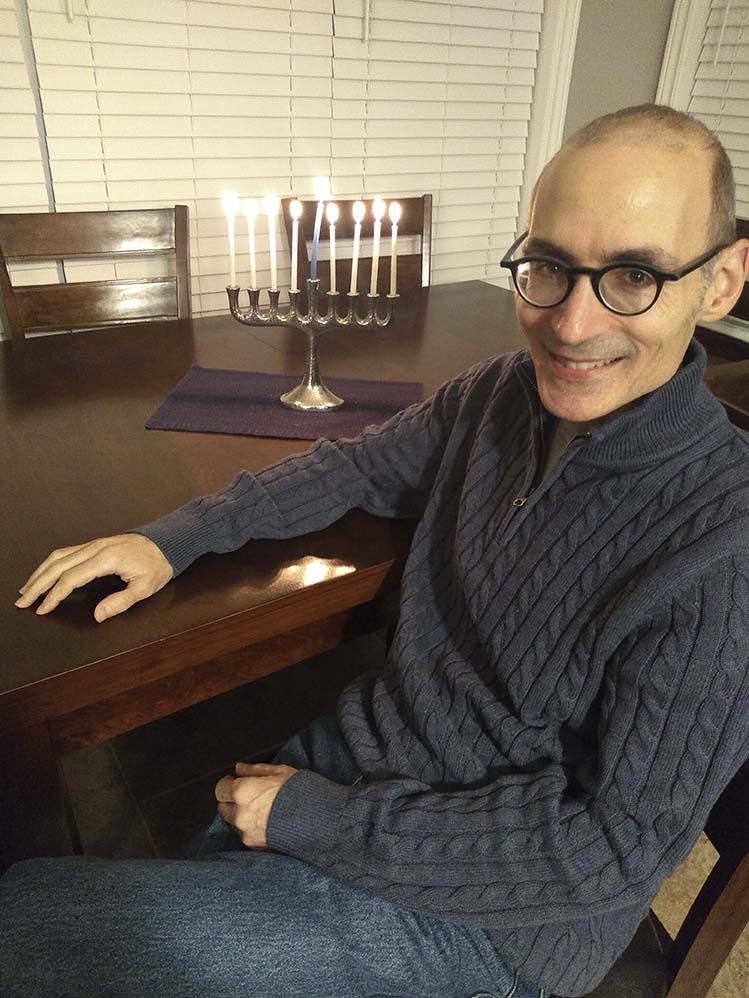 I am a great fan of the Irish novelist, Colm Tóibín. Although I've read (I think) all of his novels, my favorite is The Master (2004), an exquisite re-imagining of the life of Henry James. Imagine my delight in discovering that he has finally published—earlier this year—a long-awaited follow-up entitled The Magician, which seeks to repeat the achievement with Thomas Mann! I bought the book straightaway upon its release but have been saving it (agonizingly) for my 30-hour train voyage to Toronto in mid-December. I can't remember being this excited for a work of fiction in years…


Tim Clarke, assistant professor, Foundation Year Program
The Language of This Land, Mi'kma'ki, by Trudy Sable and Bernie Francis, 2012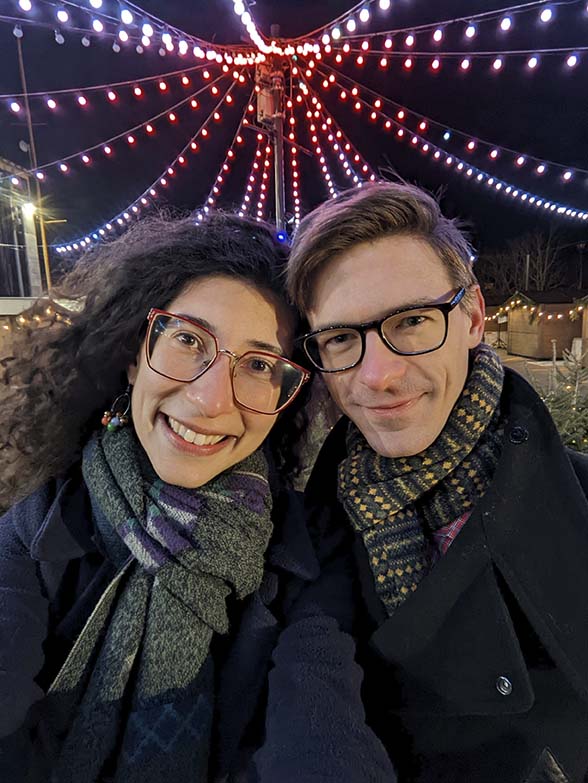 This book gives readers an engaging and accessible account of Mi'kmaw culture as a living expression of the landscape of Mi'kma'ki. At a time of year when the changing cycle of the seasons is impossible to ignore, this book offers an opportunity to reflect on the vitality of the natural world, its sustenance of our lives, and on the kinds of obligations we owe to it. I enthusiastically recommend this book, and I look forward to revisiting it over the holiday.


Deborah Dundas, current student, MFA Creative Nonfiction Class of 2023 and books editor at the Toronto Star
All We Want: Building the Life We Cannot Buy, Michael Harris, 2021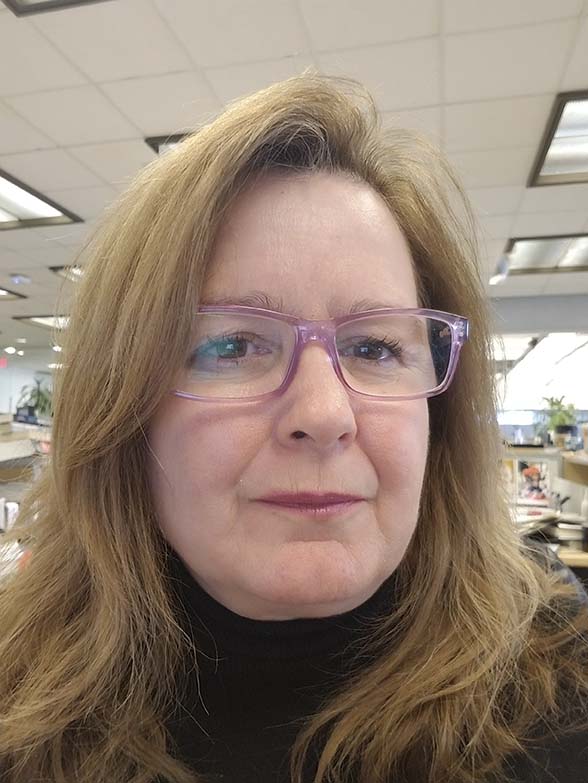 I'm looking forward to reading Michael Harris' new book All We Want: Building the Life We Cannot Buy. It considers the idea of endless growth, the manufacturing of consumer desires, and what that is doing to both us and the planet. Harris "invites us to discover the enduring worlds of Craft, the Sublime, and Care," according to the back of the book. It comes out December 28 from Doubleday and reading it to me seems a thoughtful and considered way to enter the new year. Plus it's a great example of creative nonfiction, near and dear to the hearts of all of us in the University of King's College MFA program.


Mélanie Frappier, associate professor of Humanities, History of Science and Technology
Solutions and Other Problems, by Allie Brosh, 2020; Night Watch, by Terry Pratchett, 2002; Selected Non-Fictions, by Jorge Luis Borges and edited by Eliot Weinberger, 1999, Everyone's a Aliebn When Ur a Aliebn Too, by Jonny Sun, 2017
Our favorite winter break tradition is "Book Flood", a family tradition inspired by the Icelandic Jólabókaflóðið. On December 24, we celebrate the end of term by giving each other books and spending the day reading, drinking hot chocolate, and playing board games. Books like Allie Brosh's Solutions and Other Problems, Night Watch by Terry Pratchett, Jorge Luis Borges' Selected Non-Fictions, and Jonny Sun's Everyone's a Aliebn When Ur a Aliebn Too that make us laugh and think at the same time have been family favourites. Happy readings!


Kimberly Gosse, assistant registrar
Hiddensee: A Tale of the Once and Future Nutcracker, by Gregory Maguire, 2018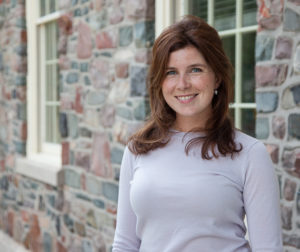 My favourite Christmas story as a child was The Nutcracker so I was excited to stumble upon this novel a few weeks ago. I am looking forward to reading this book by the fireplace and learning how Drosselmeier would soon carve a holiday legend.


Taslim Jaffer, current student MFA in Creative Nonfiction class of 2022 and writer
Tongues: On Longing and Belonging Through Language, edited by Ayelet Tsabari, Eufemia Fantetti, Leonarda Carranza, 2021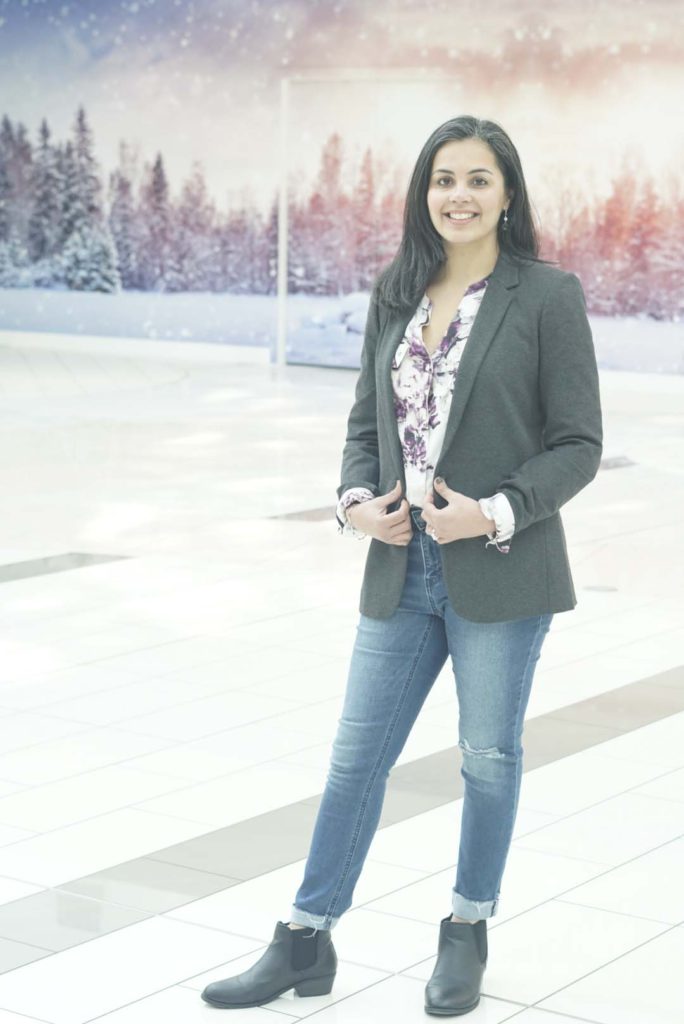 I highly recommend the anthology, Tongues: On Longing and Belonging Through Language, recently published by Book*hug Press. This is a book of 26 gorgeous essays about language diversity across Canada curated by editors Ayelet Tsabari, Eufemia Fantetti and Leonarda Carranza. (Ayelet is a mentor in the King's MFA program). It's a great holiday read because it can inspire a meaningful goal for the new year whether that's learning a new language, re-learning an old one, or making a financial donation to support the revival/teaching of Indigenous languages.


William Lahey, president, University of King's College
The Son of the House by Cheluchi Onyemelukwe-Onuobia, 2021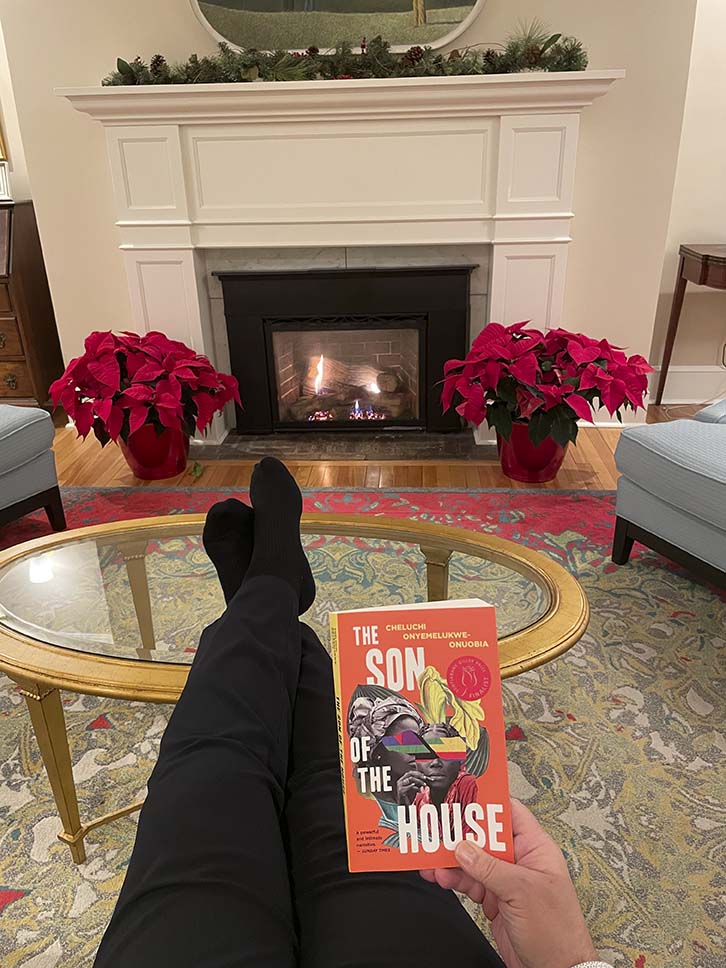 This book is a first novel that has won major awards in various countries, including in Onyemelukwe-Onuobia's native Nigeria, where she is a law school professor and runs a health law research and policy institute. It was also nominated for Canada's Giller Prize. But in addition to all that, Cheluchi was an outstanding student in my health law course at Dalhousie who subsequently wrote a brilliant PhD thesis on health research ethics in Africa I helped to supervise. Her thesis has been published by Routledge as Health Research Governance in Africa: Law, Ethics and Regulation. Cheluchi and I have always kept in close contact. In short, it is about time I got round to reading a star student's brilliant first novel and I am looking forward to reading The Son of the House over the holidays.


Tracy Lenfesty, university librarian
Winter: Five Windows of the Season, by Adam Gopnik, 2011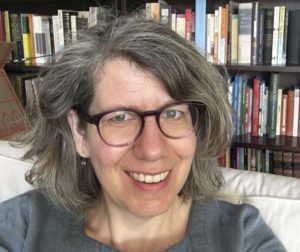 Over the holidays I plan to read Winter: Five Windows of the Season by Adam Gopnik. The book is based on his Massey lectures from 2011. I came across it at the King's Co-Op Bookstore and bought a copy and then realised that there is a copy in the King's Library! The library copy is part of our current book display of recommended reads for the season. I am choosing it for obvious reasons. What better time to reflect on winter?


Paul MacKay, manager, King's Co-Op Bookstore
The Dawn of Everything, by David Graeber & David Wengrow, 2021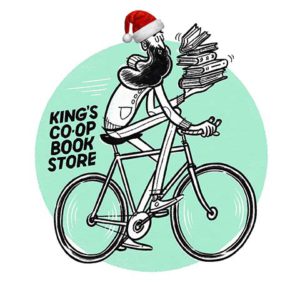 This holiday I've managed to schedule two weeks off and I'm going to use it to tackle The Dawn of Everything by David Graeber & David Wengrow, a two-inch doorstop of a book. The last book Graeber was working on before he died, The Dawn of Everything is a radical new take on human history that challenges our assumptions about human history and our social evolution and it has been getting excellent reviews, leading it to become one of the most sought-after books this holiday. I was a huge fan of Yuval Noah Harari's book Sapiens which also offered a critical look at human history and I'm very excited to see what Graeber and Wengrow bring to the discussion now that I'll have the time to read it!


Kim Pittaway, executive director, MFA in Creative Nonfiction
A Ghost in the Throat, by Doireann Ní Ghríofa, 2021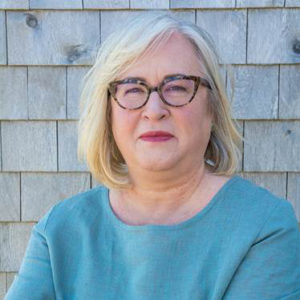 Ní Ghríofa is a poet and translator, and both play a role in her memoir, an exploration of her obsession with Eibhlin Dubh, an 18th-century noblewoman who wrote a celebrated Irish lament about the death of her husband. Little is known about Dubh: though her words were passed down from lip to ear over the decades and centuries, she became all but invisible except within her own poem. Of course, since this is a memoir, Ní Ghríofa is as central a character as her obsession, and there are other strands to this story: Ní Ghríofa's relationship with her husband and small children and the impact of motherhood on her work and her own voice, alongside insights about the erasure of women's voices, translation and more. If you'd like to hear Ní Ghríofa sharing her own thoughts about her work, check out the always terrific podcast Between the Covers. The conversation with Ní Ghríofa is s a lengthy episode, but worth listening to.


Justina Spencer, assistant professor, Early Modern Studies
On Freedom: Four Songs of Care and Constraint, Maggie Nelson, 2021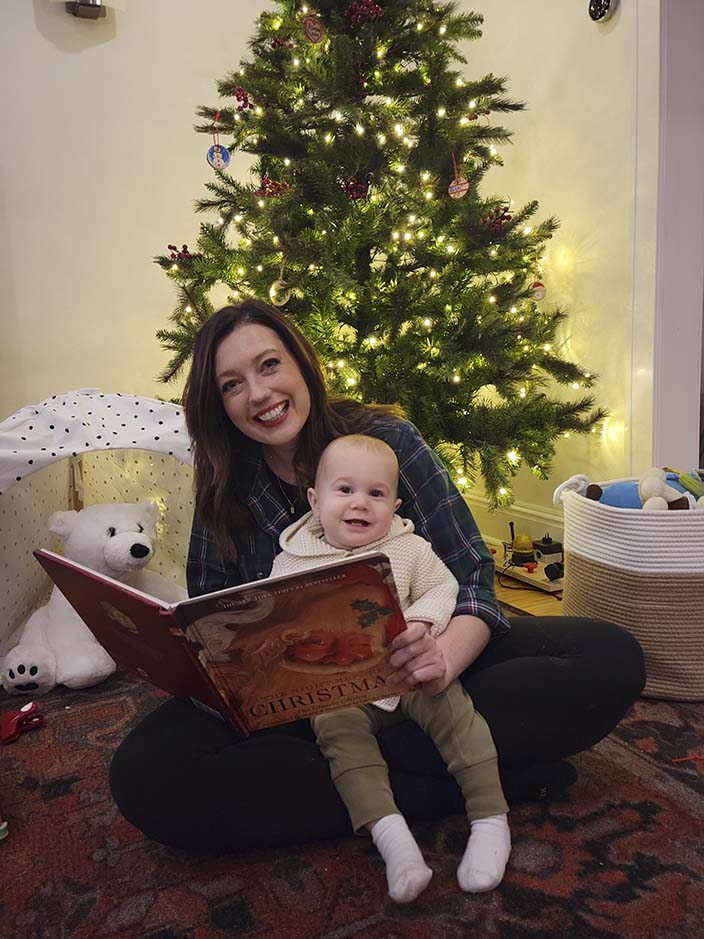 A book I hope to have some time for is Maggie Nelson's On Freedom: Four Songs of Care and Constraint (2021). Nelson is genre-defying, but art always centers in her analyses in deeply thoughtful and interesting ways. This book is a dialogue on the messiness and difficulties of freedom in four realms: art, sex, drugs, climate, and I'm hopeful it'll be an invigorating read to kick off the new year. Her previous works, Bluets (2009) and The Argonauts (2015) are all-time favourites of mine.
Realistically, I will be reading and re-reading and re-reading—such is the will of the toddler—an oversized board book of The Night Before Christmas that I bought for my son, Roman. Upon first read, I was struck by the spelling of "Donder" in place of "Donner." I thought I'd been mispronouncing poor Donder's name my entire life! A Wikipedia deep dive taught me that Donner and Blitzen are the source of scholarly controversy over the poem's authorship. While the poem is most commonly attributed to Clement C. Moore, an American theology professor, some believe it was in fact penned by a Dutch New Yorker, Henry Livingston. When Moore reprinted the poem in his collection of works in 1844, he modified Donner and Blitzen's names from "Dunder" and "Blixem", Dutch for thunder and lightning. While Livingston was Dutch, Moore, apparently, only spoke German. Donner is the German word for thunder.
On Dasher on Dancer!


Aaron Wright, Carnegie Professor in Humanities and Computing
The Three Body Problem, Liu Cixin, 2016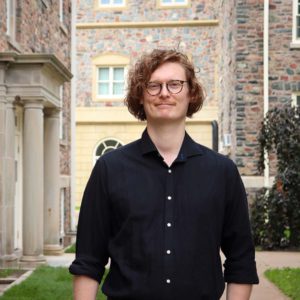 I'm looking forward to reading Liu Cixin's The Three Body Problem. I've been getting back into SyFi, and Liu's book has been lauded in English translation and in the original Chinese. Plus, it revolves around one of my favourite puzzles from the history of mathematics. The three-body problem is simple to state but impossible to solve.