The University of King's College is delighted to announce that it will award three honorary doctorates at its spring Encaenia ceremony on 19 May 2016 at the Cathedral Church of All Saints in Halifax. The recipients are: Victor Chu, Michel Deguy, and Gillian McCain. Each will receive their Doctor of Civil Law (honoris causa).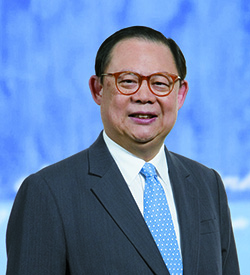 Victor Chu was born in Canton, China, and moved to Hong Kong at the age of four, where his early education began. Helping his father, a stock broker, Chu experienced his first million dollar transaction at age 12. Since then, Chu has become a world-leading business figure and eminent cross-cultural ambassador. He is founder, Chairman and CEO of First Eastern Investment Group, a leading regional investment firm channeling HK$45 billion for direct investments in China and the Asia Pacific region. He took his law degree from the University College London and was admitted to practice in England, Hong Kong and Singapore. He is solicitor and senior partner at Victor Chu & Co., a leading Hong Kong law firm he founded in 1985. He has served as deputy secretary-general of the International Bar Association and director of the Hong Kong Stock Exchange. A consummate 'connector', Chu has served numerous boards and advisory councils including the Asia Foundation, Chatham House, and the East Asia Institute at the University of Cambridge. Among his many honors, he was presented with the 2011 Global Economy Prize by the Kiel Institute for the World Economy. Chu was a foundation board member of the World Economic Forum (2003-2015) and co-chairs the Forum's International Business Council. He is also chairman of the Hong Kong-Europe Business Council. Introduced to Nova Scotia through the 4Front Atlantic conferences 2011-13, Chu has established a $50 million venture capital company to help our region's expansion phase entrepreneurs to 'go global'.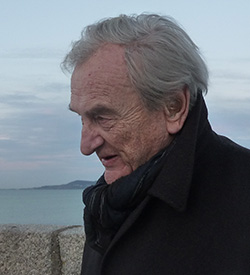 Michel Deguy was born in Paris, France, and has occupied a unique place on the French intellectual scene since the late 1950s. His work as a professor, writer, editor, translator, public intellectual and director of journals and cultural institutions has been recognized in France, Europe, and worldwide. An ambitious poet who coined the phrase "geopoetics" in 1960s, Deguy continues to energetically pursue a life-long quest for the "extreme referent". He is recognized for the range and originality of his work, and for his prolific and inventive contributions. From winning the Prix Mallarmé for his poetic oeuvre to the Prix Diderot-Universalis for his journal Po&Sie; from the John Hopkins colloquium of 1968 which launched "French Theory" in America to and ongoing participation in the European Graduate School; from his direction of the Collège international de Philosophie to his monthly philosophical chronicles on the radio network France-Culture; from the erotic poet to the mourning philosopher; from the lyrical traveler to the outraged citizen, few bodies of work today equal the passionate, lucid and selfless engagement of Michel Deguy's evolving corpus. Deguy is the translator of Sappho and of Heidegger, the interpreter of Pseudo-Longinus and of René Girard, Emeritus professor at Paris VIII, recent Honorary Doctor of the University of Athens, and is defender of the university and of its highest theoretical and philosophical standards.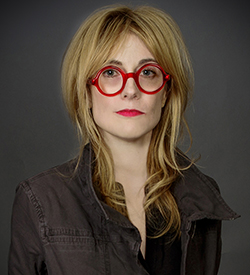 Gillian McCain was born in Bath, New Brunswick, and came to Halifax to attend the University of King's College where she received her BA in 1987, and received her MA in Literature from New York University in 1990.  McCain joined the Poetry Project at St. Mark's Church in-the-Bowery as program coordinator and editor of Milk, until devoting herself to writing full-time in 1995. As a writer based in NYC, she has earned a reputation for chronicling punk culture and for her early foray in the emerging genre of narrative non-fiction. Please Kill Me: The Uncensored Oral History of Punk, which she co-wrote with Legs McNeil has become a cult classic, translated into 12 languages. McCain became attracted to prose poetry publishing Tilt in 1996, and Religion in 1999. With her co-editor Megan Cump, McCain published Help Me, a curated collection of found photographs that delve into the unknown lives of strangers, first exhibited at the Camera Club of New York accompanied by the limited edition book. McCain and McNeil collaborated again in 2014 to release Dear Nobody: The True Diary of Mary Rose, a compilation of journal entries written by a 17-year-old Pennsylvania girl who suffered from drug addiction, alcoholism, and cystic fibrosis. McCain has served the board of directors of the Nova Scotia College of Art and Design in Halifax and currently serves the board of the Harrison McCain Foundation.