Kip Johnson was initially attracted to King's because it is "very cordial, very human" but stayed for the "utterly bizarre and wonderful" people.
Bachelor of Music student Kip Johnson had a few stipulations when choosing where to go to post-secondary school.
Born in California, and living in Victoria, B.C., he wanted somewhere that was far from the West Coast, but similar. It had to be big enough for opportunity, but not so enormous he'd feel lost in the shuffle. And, his new home needed to be friendly.
King's and Halifax were pitch perfect.
"I was a person and not just my student number…that really can't be understated in terms of how much influence it had on me coming here"
"One of the things that actually really swayed me in the direction of King's was the interactions with the admissions board," he said. Larger universities in Canada were "monolithic" during the application process, according to Johnson. King's was different. "I was a person and not just my student number…that really can't be understated in terms of how much influence it had on me coming here, because I felt a lot more human which was very nice."
Foundation Year Program helped contextualize the music
The feeling wasn't a fluke. The Foundation Year – Music program helped Johnson understand the humans behind the centuries-old music, and the social and political landscapes that influenced them. It grounded the music in context and benefited Johnson when performing.
"Being in the chapel choir [last] year was quite possibly the highest level of musicianship I've experienced in my life," he said, calling choir director and five-time Grammy winner Paul Halley "Canada's premiere choral director." The experience changed Johnson. "There's just such an expectation of excellence that it can be quite intimidating when you first arrive, but also so rewarding."
"That was very bizarre, very peculiar but also very, very quintessentially King's because when no one's normal it's very easy to have those experiences."
Unlike most universities in 2019, King's is not a hard place for a 19-year-old to meet other opera and classical music fanatics. "They'll let you know, because they want to," Johnson said.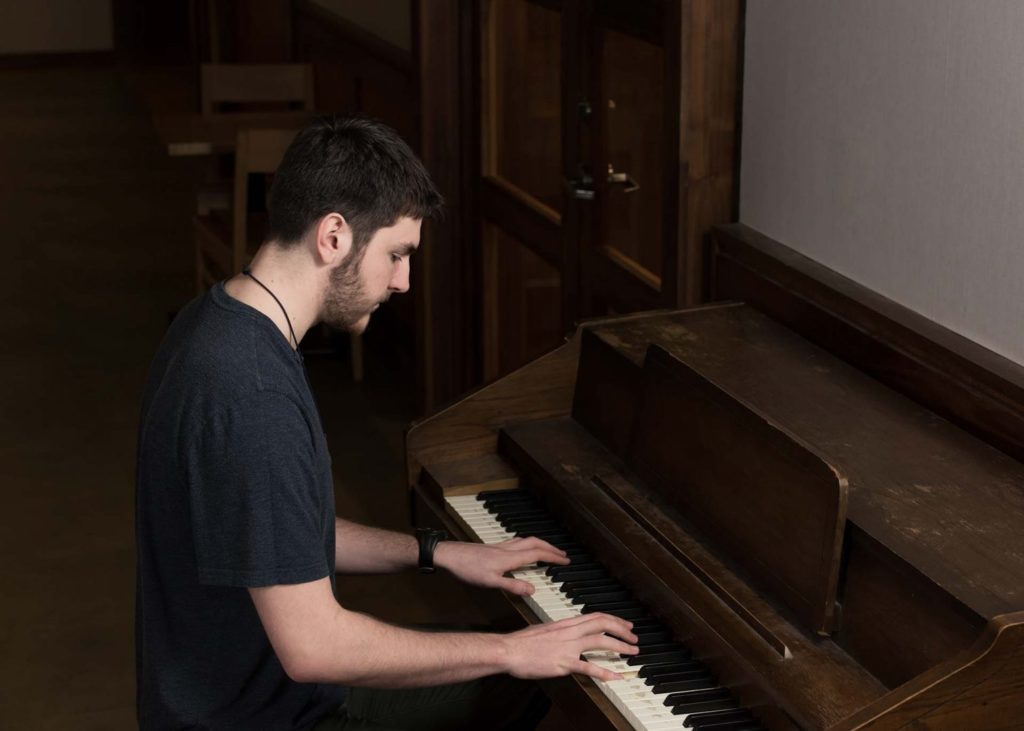 It's the eccentricities that makes King's the unique place it is, he said. "I think for me one of the things that I'm really going to remember about King's is how utterly bizarre and wonderful the people here are."
Whether it's History of Science and Technology students conducting experiments, the chapel choir singing their hearts out, or journalism students digging up stories or intense debates over the larger-than-life questions posed in the humanities, Johnson said there's always something going on at King's.
Once, he was walking across the Quad to meet a friend and ran into a man who set up a camera obscura. "We got to climb inside of it, and hang out inside of his portable camera obscura, and look at King's upside down on the wall. That was very bizarre, very peculiar but also very, very quintessentially King's because when no one's normal it's very easy to have those experiences."