Catherine Charlton's history essay on coal mining in Springhill, N.S. was selected from hundreds of submissions as a model example of the application of Modern Language Association (MLA) formatting and style
King's student Catherine Charlton is hooked on Atlantic Canadian history and she enjoys a good challenge.
The Dartmouth, N.S. native wrote an essay last year, titled, "'Coal is in My Blood': Public and Private Representations of Community Identity in Springhill, Nova Scotia" for a third-year Dalhousie history course. After learning about the contest from Dalhousie professor Kathleen Cawsey, Charlton decided to submit it.
The Modern Language Association (MLA) is a scholarly organization that advocates for "the study and teaching of language and literature." It first announced it was holding a contest in September of 2019 as a way to seek out the best research papers that demonstrated a good understanding of MLA formatting and style.
Charlton spent an afternoon switching all her Chicago-style citations over to MLA. It proved to be worth it. Her paper on the Nova Scotian community (reclassified from "town" in 2015) was selected as one of five student-submitted papers to win, and Charlton's winning paper was the only one written by a Canadian student. The papers are held up as model examples for organizing an argument and working with sources. They also demonstrate MLA documentation style and paper formatting.
"I'm very delighted" she said. "I remember in high school we had to go on the MLA website and look at […] papers for guidance for our own papers. So, it means a lot to me other people will be looking at mine and the four other winners of the contest and get to learn a bit more about Springhill that way."
Coal connection
Springhill has a special place in Charlton's heart; it's where her grandmother grew up.
"She is very, very proud to be from Springhill," Charlton said. "I wanted to do it just because I wanted to learn more about her life growing up. It's something she's so passionate about."
"She said it made her cry." – Charlton on her grandmother's reaction to the essay
Approximately two hours north of Halifax, Springhill was a booming coal mining town in the late 19th and early 20th centuries. Conditions at the mine became increasingly dangerous leading to its shut down in 1958 when it was hit by another bump—a seismic underground jolt.
"That's what I talk about in my paper. [The mine] had three major explosions and bumps that caused a lot of deaths."
Charlton's grandmother was full of pride after she read the essay. "She said it made he cry."
King's and Dalhousie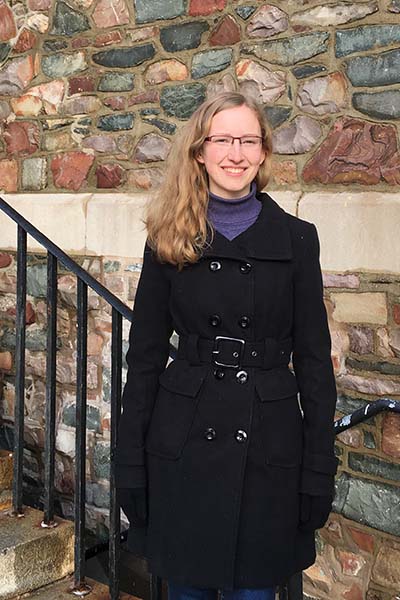 Currently wrapping up her third year at university, Charlton hopes to complete her honours degree next year and then possibly pursue a master of arts in history. "I'm one of those people who quite enjoy school. I'm not sure if I'll be ready to give up after next year."
With her interests lying in Atlantic Canadian history, Charlton believes it likely she'll move onto neighbouring Dalhousie if she decides to continue her education. Splitting classes between King's and Dalhousie has offered Charlton balance so far.
"Studying at both Dal and King's is an interesting blend. On the one hand, you get the benefits of the small-school atmosphere at King's," she said. "It is lovely to be in an environment where you're surrounded by familiar faces. On the other hand, Dal offers a wealth of courses and opportunities which only a larger university can. I think being a Dal/King's student really is the best of both worlds!"