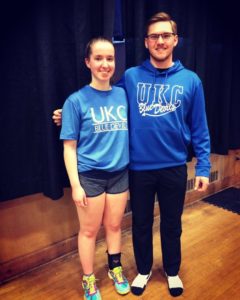 King's students Sam White and Sam Lawther are headed to the Canadian Colleges Athletic Association Badminton Championships.
Sam White will represent the ACAA squad in men's singles after winning Sunday's qualifying tournament. White, the 2015-16 ACAA Male Player of the Year, is in striking distance of the podium after finishing 4th in the nation last year.
Sam Lawther had a dominant weekend on the court, winning both Saturday's ACAA tournament and the qualifying tournament in front of a delighted home court.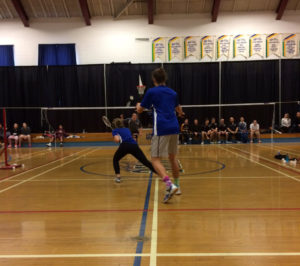 It was a successful weekend for Mixed Doubles pair Benn Van Ryn and Martha Reid as well. On Saturday, they captured the ACAA Mixed Doubles banner. On Sunday, they fell just short of reaching the CCAA championships, finishing 2nd in the qualifiers.
Overall, King's captured the ACAA silver medal as a team.
The championships will be held March 8-11 at Seneca College in Toronto.