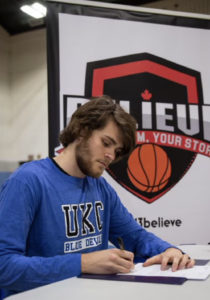 Men's basketball have completed the signing of Liam Bendzsa of Ottawa, Ont. A 6-5 forward, Bendzsa attends St. Pius X  High School and is currently a part of the 613 Believe Program, a basketball development program that has seen its graduates playing at the post-secondary & Cegep levels.
"I am very excited to join the team and King's in general. The Foundation Year Program provides me with a unique leaning opportunity" says Bendzsa. "I know that King's is a good fit for me both on and off the court and I can't wait to get there."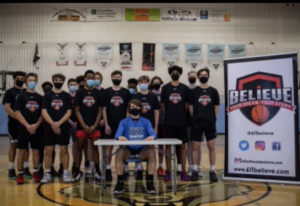 King's head coach, Luc Stevenson, is equally enthusiastic about Liam's decision to choose King's. "We are excited to have Liam join our program, as he exemplifies the whole student both in the class room and on the court."
Liam will join Ethan Brownsey and Alp Ozgoren as incoming rookies for the 2021-22 season.
---
Interested in becoming a King's Blue Devil and learning about King's? Fill out a recruitment form.