Men's rugby is delighted to announce the addition of Tim Hart as the programs newest Assistant Coach. The first to join head coach Geno Carew's new staff, Hart brings a wealth of knowledge and experience cultivated across a rich career as both a player and coach.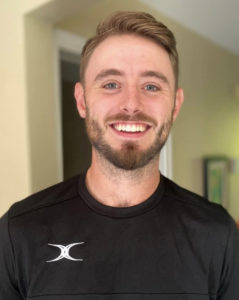 Having begun rugby in 2010 as a 9th grader at Lockview High School, Hart quickly ascended through the club ranks at the provincial and regional levels, going so far as to be included in the Canadian U-20 national team. Following his retirement from competitive play, Hart returned to his alma mater of Brock University as a member of the Badger's coaching staff, with an enhanced focus on film and stat-analysis. Having now returned home to Maritimes, he is integrally involved in the Halifax rugby community, serving as an assistant for the Nova Scotia Keltics, Citadel High School boys, and the Halifax Tars women's side.
"I look forward to working with Geno to develop a team philosophy built around the study of the game and providing our athletes with the information and skills to empower them to make creative decisions on the playing field" says Hart. "I will be focusing on the development of our backs this year and would like to see them perfect the fundamental skills and understanding of game strategy."
Carew and Hart benefit from a largely unchanged roster from the 2019-20 season, with key players Gabe Isenor and Dylan Aleck listed among those set to return. Elsewhere, team captain Noah Lawless and fullback James Innes have both opted for 5th seasons, reinforcing the side's veteran leadership. The Blue Devil's lone looming departure comes at flanker, with four-year starter Connor Adsett having graduated in May.