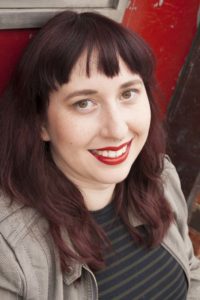 Award-winning writer and editor Alicia Elliott will talk about and read from A Mind Spread Out on the Ground, her much-praised new collection of essays, during a public event at the Halifax Central Library on Wednesday, August 7, 2019.
Elliott, a 31-year-old Tuscarora writer from near Brantford, Ontario, will be this year's writer in residence during the August summer residency of the University of King's College's Master of Fine Arts in Creative Nonfiction program.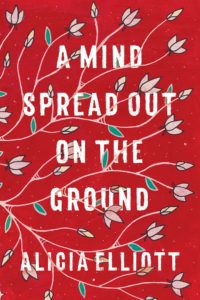 Elliot's March book debut, A Mind Spread Out on the Ground, was among the year's most anticipated. And it did not disappoint. The Globe and Mail called it a 'tour de force…  infusing intimate details of her own life with sociopolitical analysis and biting wit."  The Toronto Star described the book as a "'gut punch' to Canadian settler narratives… Weaving her own childhood trauma, teen motherhood, her mother's mental illness and her father's abusive behaviour, Elliott is fierce and unapologetic in damning the 'settler' class for propagating a modern take on colonial attitudes toward Indigenous Canadians and people of colour."
Even before the book was published, Elliott, a prolific journalist and essayist, was awarded the prestigious 2018 RBC Taylor Emerging Writer Prize.
During the King's MFA residency, Elliott will also conduct a master class and meet informally with senior students in the program.
The King's MFA in Creative Nonfiction is a two-year limited residency program designed for those who want to write and publish books. More than two dozen students from the program's first five graduating classes have so far either had their books published or have contracts with publishers. You can find more information about the program here.
Alicia Elliott's talk will take place in the Paul O'Regan Hall at the Halifax Central Library on August 7, 2019, beginning at 6:30 p.m.