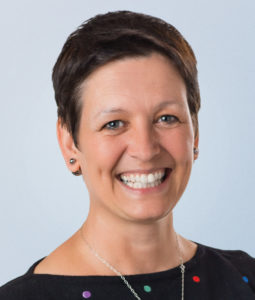 King's Master of Fine Arts (MFA) in Creative Nonfiction student Martha Roberts is one of five students Canada-wide who has been selected to participate in the inaugural RBC Taylor Prize's Emerging Writers Mentorship Program. The students selected were required to have an existing body of work and non-fiction manuscript.
Martha's manuscript is called Wounded. She became inspired to write it in 2007 after Maclean's called North Central Regina, where Martha lives, Canada's Worst Neighbourhood. Wounded details the historical and social forces that have shaped the neighbourhood, the relationships Martha developed with Indigenous residents, and her understanding of herself as a non-Indigenous Canadian.
"As a sociologist and professional researcher I didn't know anything about my neighbourhood. The (Maclean's) article laid bare a sense of not being aware of where I was and the history of the place," Martha says.
Martha is partnered with author Daniel Coleman, who is a finalist for the $25,000 RBC Taylor Prize for his book Yardwork. Both their books, Martha says, are about "how we unpack or evaluate our sense of self from a place."
After doing a lot of the research for Wounded between 2011 and 2013, Martha then wrote much of a first draft in 2015. But she says she was struggling and needed help reworking the draft. That's when she learned about King's MFA.
The program, Martha says, has given her the community of support she needed. "It's the thing that gets you through the hard days." She also said the introduction to the publishing industry allowed her to understand that commercial success as an author will be one-part "the magnificence of my sentences" and two-parts business. "It (the MFA) has given me confidence and an incredible development of my skills."
Martha recently signed with Stephanie Sinclair of the Translatlantic Literary Agency—the two met through "pitch day" at the 2017 MFA Winter Residency in New York—and though her manuscript is yet unsold, her desire to see it on bookshelves is strong.
Martha works full-time as a researcher while pursuing the MFA degree and has lived in Regina the entire time. She'll graduate this spring. So far, her correspondence with Daniel has been through email and by phone, and Daniel is critiquing a portion of her manuscript. The two will meet in Toronto from Feb. 22 to 26 for the RBC Taylor Awards. They'll co-attend several professional development sessions, a roundtable and media engagements.
Martha also has a King's MFA mentor, and says the multiple mentorships have been a real asset to her.
People interested in learning more about King's MFA are invited to a meet and greet session on Feb. 20 at King's.