Women's volleyball have completed the signing of Elena Neufeld of Boissevain, Man.
Neufeld, who plays Middle for the Boissevain School Broncos and CATS Volleyball Club program, will join King's with an abundance of experience having won two Manitoba High School Provincial Championships (2018-19, 2019-20) and a gold medal at the 2018 Edmonton Volleyball Nationals.
When asked about the decision to attend King's, Neufeld cited the allure of the journalism program and life on the East Coast. "I chose King's due to its small group atmosphere and the amazing things I've heard about the journalism program," says Neufeld. "I'm incredibly excited about playing volleyball and living on the East Coast, as I come from the Prairies so it will be a big change of scenery!" Neufeld has been accepted into the Bachelors of Journalism Honours program for the coming year.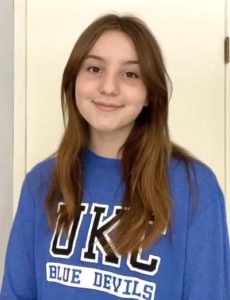 .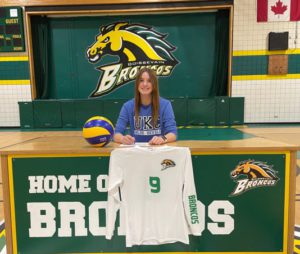 ---
Interested in becoming a King's Blue Devil and learning about King's? Fill out a recruitment form.