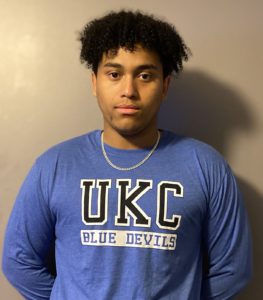 King's men's basketball has completed the signing of Caleb Rennie of Ajax, Ont.
A six-foot-two point guard, Rennie previously represented Pickering High School and DC United Basketball, before relocating to Ohio to attend the International Sports Academy for a post-graduate year. Among his achievements, Rennie boasts two LOSSA Championships at the high school level, an Elite Camps MVP award, and the University of Toronto invitational training camp MVP award.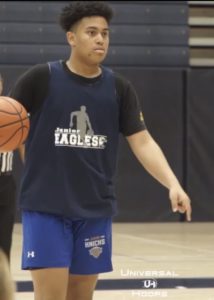 "I chose King's because the team is heading in the right direction and I feel my style of play will contribute in making the team a huge success" says Rennie. "I'm excited to live in a new city and play for a new team."
"Caleb has a tireless work ethic and drive for success that will be a great addition to our team" says Luc Stevenson, King's head coach. "His academic and athletic successes combined provide a win-win not only to our program but to UKC as a whole."
While playing for King's, Rennie will pursue a Bachelors of Arts.
---
Interested in becoming a King's Blue Devil and learning about King's? Fill out a recruitment form.