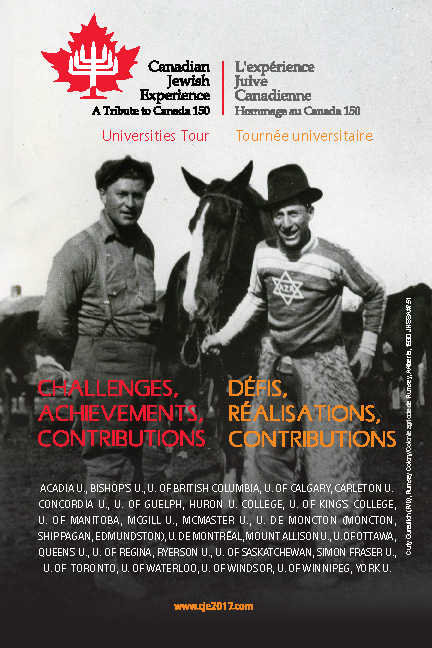 The Canadian Jewish Experience (CJE), a special exhibit honouring the contributions of Jews to the country's strength, diversity and success, will be on display in Prince Hall from Oct. 23 –Nov. 3. The University of King's College is one of 26 post-secondary institutions to host the display during its year-long, cross-Canada tour.
A Canada 150 initiative, the 10 panels use photos and text to tell the story of the Jewish community's history, from the earliest emigrants to today's leaders, in arts and culture, public service, sports, the military, human rights, commerce and more.
As part of the Maritime tour, the CJE exhibit features a special panel entitled Tenacity and Friendship: Jews of the Atlantic Region.
The King's College exhibit overlaps with Holocaust Education Week in Canada. To mark this annual event of remembrance, the Chapel will display several of the exhibit's banners from Nov. 1–3.
More information on the project is available on the CJE website.