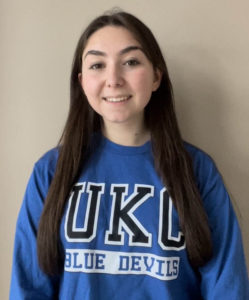 King's
Women's Soccer
have completed the first signing of the new year, acquiring the services of Iriana Theoharopoulos of Halifax, N.S. Capable of operating in the backline or as part of the midfield, Theoharopoulos offers the Blue Devils immense versatility and can be deployed at center back, center mid, or on the wings. A product the local club and high school soccer systems, Iriana emerges from the  Halifax Dunbrack Soccer Club and Halifax West High School, with whom she is a two-time SSNS Regional & Provincial champion.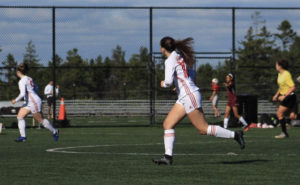 Theoharopoulos is the first signing for head coach Gary Carter this season following a narrowly missed trip to playoffs this past fall. While playing for the Blue Devils, she plans on pursuing a
Bachelor of Science
. "I am very excited to be able to pursue a degree in a great science program while being a part of this soccer team as well," Theoharopoulos says.