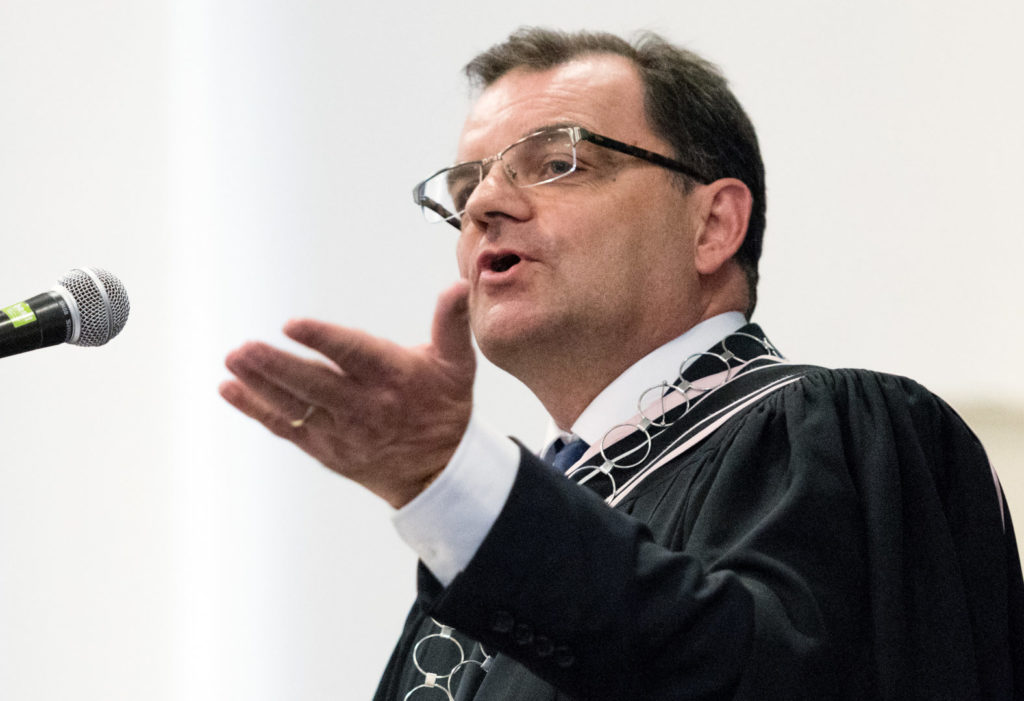 On October 13, Professor William Lahey was officially installed as President and Vice-Chancellor of the University of King's College. Professor Lahey, who took office on July 1, is the 25th President in King's history.
The ceremony celebrated the tradition into which professor Lahey is entering and the possibilities for growth that King's has in the years ahead.
"Here I am, educated in, and deeply fond of, the Oxbridge tradition, fortunate enough to be the president of a jewel of a college in the same tradition," said Lahey. "I am irrevocably and fully for King's. I am, as they say, all in." Read his full remarks.
Watch the installation video
You can also read a wonderful article by recent grad Rachel Kelly (BJH '16), now in communications and marketing for Schulich School of Law.
Photos © Christian Laforce