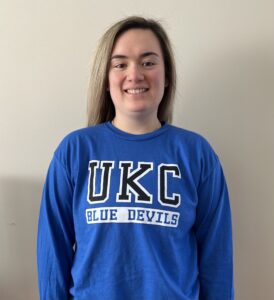 King's women's basketball has finalized the signing of point guard, Lib DeVilla from Mount Pearl, Newfoundland. A product of O'Donel High School and the NKD Basketball Club, DeVilla has extensive playing experience, including trips to the Provincial National Championships with Team Newfoundland at the U-15 and U-17 divisions. At 163 cm (5-4), DeVilla will join the Blue Devils guard-heavy cohort as they prepare for the 2023-24 ACAA season.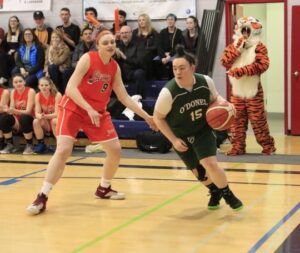 "I chose King's because I really liked the way Coach Williams runs her program and the mentality with which she approaches the game," says DeVilla. "King's allowed me to achieve my goal of playing basketball at the next level while furthering my education with their partnership with Dalhousie University. I am most excited to have the opportunity to play basketball at the next level, live in a new city and contribute to the team and work with Coach Williams and her coaching staff."
While playing for the Blue Devils, DeVilla intends on studying in the Bachelor of Science Program with a focus on Psychology.