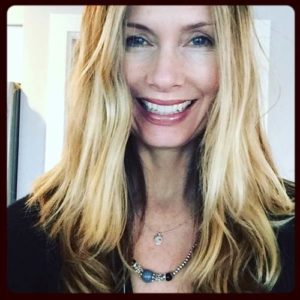 For most of the first 10 years of her life, Cea Sunrise Person lived with her teenaged single mother and "hippie" family in the wilds of western Canada, hunting and gathering, living in a teepee surrounded by drugs and "free love," but also mental illness and sexual abuse.
When she was 13, Cea began a second life as a jet-setting international fashion model.
By the time she was in her 30s, she had begun to work her way through the "consequences" of all that past — and to write about it.
Person, now the author of two bestselling memoirs, North of Normal and Nearly Normal, will talk about "overcoming all that craziness," forgiveness and helping others during a public lecture and reading at the University of King's College on Wednesday, August 16, at 7pm in the KTS Lecture Hall. Admission is free. All are welcome.
Person is this year's HarperCollins Canada "Writer in Residence" at the King's Master of Fine Arts in Creative Nonfiction program. In addition to her public lecture, Person will give a master class on memoir writing for MFA students and meet one-to-one with senior students to talk about their book projects.
The MFA — the only master's program in Canada to focus exclusively on nonfiction — is a two-year limited residency program offered jointly by King's and Dalhousie University. Now beginning its fifth year, nine of the program's graduates from its first three classes have book contracts.
The program is grateful to HarperCollins Canada for its support of our Writer in Residence. Previous writers in residence have included: Charlotte Gray, Ian Brown, Taras Grescoe and Andrew Westoll.