King's student athletes, along with their fellow King's community members, have demonstrated tremendous resilience this year, something that has been evident each day in their actions and in their outlook. It should be a great source of pride for all of us that we followed COVID-19 protocols, made adjustments, and trained all year! We even got some games in!
This "Celebration of Excellence" honours those who have achieved high levels academically and those who are finishing their time with us and who will soon graduate and move on to new life experiences.
To all of you, even if you are not personally recognized, please know we are so proud of everyone!
Celebration of Academic Excellence
Honour Roll
Congratulations to the following varsity athletes, who earned a GPA 3.7 or higher (based on first term grades).
| | |
| --- | --- |
| Connor Adsett | Victoria Iatrou |
| Dylan Aleck | Olivia Izsak |
| Aidan Badcock | Noah Lawless |
| Brenna Bagnell | Faye Little |
| Jenna Bain | Kallie MacKinnon |
| Brendan Balcom | Ethan Merlin |
| Nick Brady | Liam Morrison |
| Eliza Burroughs | Sian Nielsen |
| Amy Carey | Chloe Oxner |
| Lucy Carolan | Adrianne Proudfoot |
| Dara Carr | Lindsey Puddicombe |
| Travis Devonport | Naomi Puddicombe |
| Larissa Dean | Grace Rix |
| Anna Dugandzic | Hassan Sadek |
| Luke Dyment | Taylor Saunders |
| Emma Garagan | Alex Soyko |
| Kayleigh Garland | Ian Thomson-McKinnon |
| Jack Gillies | Sophia Tonks |
| Shikha Gupta | Claire Traynor |
| Lydia Hanson | Mali Triger |
| Sophie Harriman | Dimitra Tsimiklis |
| Leah Hartlen | Emma Wilson |
| Kiana Higuchi | Lily Wright |
| Abby Hourigan | |
Academic Excellence Award
Awarded to the students who have achieved the highest grade among varsity athletes (first term grades)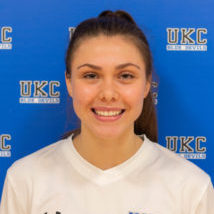 Anna Dugandzic, Women's Soccer

First year Bachelor of Science student from Halifax, NS (Citadel High School)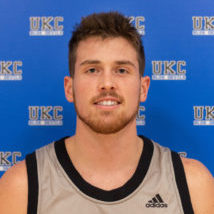 Ethan Merlin, Men's Basketball
Third year Bachelor of Science student from Sydney River, NS (Riverview High School)