Celebration of Academic Excellence
Honour Roll
Congratulations to the following varsity athletes, who earned a GPA 3.7 or higher (based on first term grades).
| | |
| --- | --- |
| Ally Brien | Dylan Leiper |
| Andrew Burroughs | Morgan MacIntosh |
| Lucy Carolan | Cartar May |
| Dara Carr | Ethan Merlin |
| Alison Clarke | Sian Nielsen |
| Jack Gillies | Taryn Neufeld |
| Taryn Hanrahan | Owen Porter |
| Lydia Hanson | Lindsey Puddicombe |
| Sophie Harriman | Isabelle Roach |
| Victoria Hatheway | Anna Read |
| Abby Hourigan | Sabreen Somji |
| Brendan Irish | Riel Tetreault |
| Geevon Janday | Dimitra Tsimiklis |
| Claire Jansen-Faught | Sophie Vaisman |
| Cash Layden | Jonathan Werbitt |
Academic All-Canadians
The CCAA Academic All-Canadian Award recognizes student-athletes who achieve an honours standing in academics combined with an elite athletic achievement.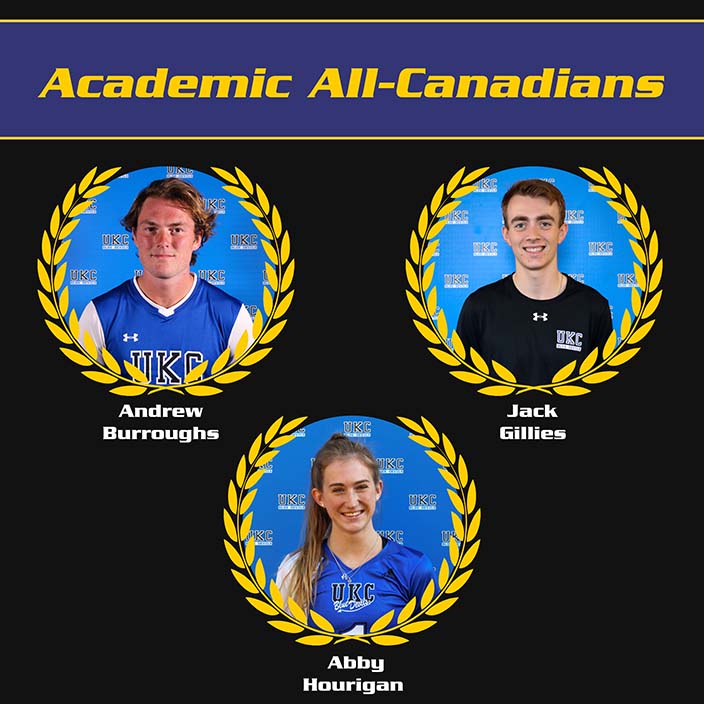 Jack Gillies – Badminton
Abby Hourigan – Women's Volleyball
Andrew Burroughs – Men's Soccer
Academic Excellence Award
This award is given to the varsity athlete with the highest overall GPA.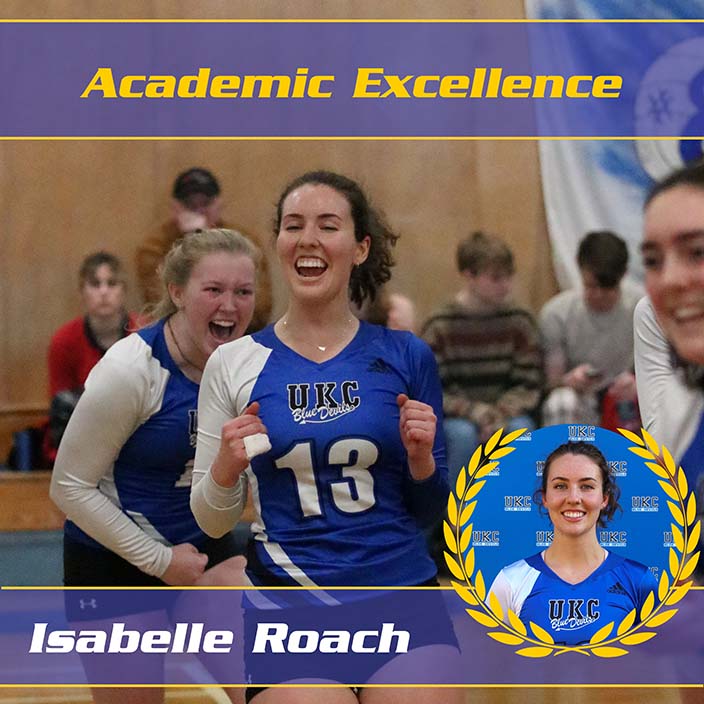 Isabelle Roach
It has been quite a year for fourth-year and graduating student-athlete, Isabelle Roach (captain and starting setter for King's Women's Volleyball Team). She was an integral part of one of the best years in 15 for King's Women's Volleyball. Her academic accomplishments speak for themselves as she is a four-time honour roll and CCAA National Scholar Athlete Award winner. Isabelle has also won this academic excellence award on two other occasions.
On a cold Saturday in November 2019, playing the last volleyball game of the first semester, she got a call as she was getting on the team bus to go home. The call was from the Rhodes Scholarship Committee chair informing her that she had won the Rhodes Scholarship for her academic accomplishments at school, in the community and on the volleyball court. This is the highest honour that any student can achieve and anyone who knows her can vouch for how much she deserves it. In September, Isabelle will head to Oxford to begin a Master of Science degree as a Rhodes Scholar.
All of these accolades have come to this extremely humble person who has made an incredible impact on the school and our athletic program and we proudly give her this award.

Major awards