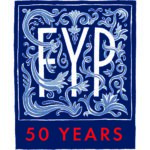 This is the fifth in a series of six events taking place online and in person throughout the 2022/23 academic year in honour of FYP's 50th anniversary. Stay tuned for lectures, tutorials, debates and a book-length collection of written testimonials from FYP graduates from the program's first 50 years. Visit Fifty Years of FYP to find out what's coming up and to learn how you can get involved in the celebrations.
Mark your calendars! After a pandemic hiatus, 2023 marks the return of Alumni Weekend and this year we're combining this with the special Fifty Years of FYP celebrations!
From June 2-4, 2023, Alumni Day joins Fifty Years of FYP for festivities that will last all weekend! The recipients of the 2023 Alumni Awards will be announced and celebrated, alongside 2020 winners who we were unable to award in person due to the pandemic. Catch up with friends old and new and reserve your room in residence to spend a full weekend back on the Quad!
Highlights include:
kick-off Friday evening in the Wardroom
alumni brunch
a special Foundation Year Program lecture to be delivered by an alum
More details will be announced soon!
Contact Alumni Relations Manager Kimberly Gosse for questions. To reserve a room in residence contact Assistant Dean of Housing and Ancillary Services Tim Ross.