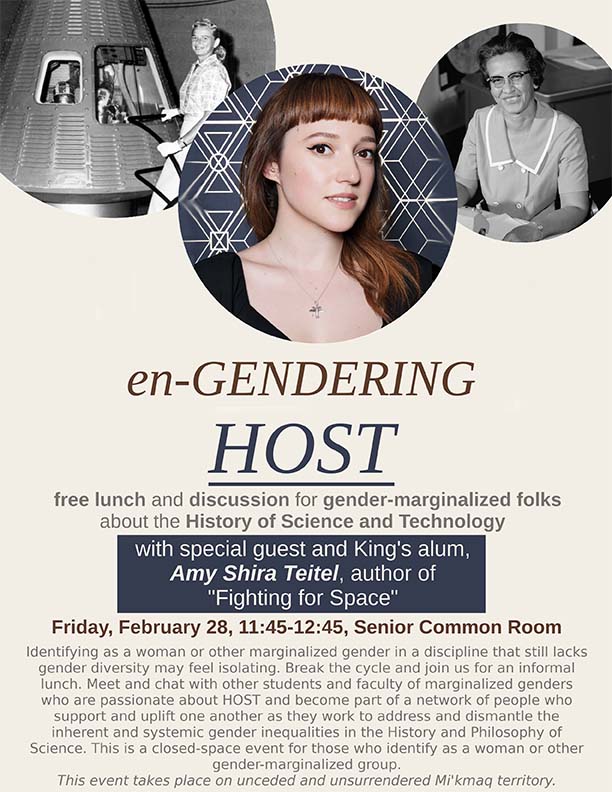 Free lunch and discussion for gender-marginalized people with Amy Shira Teitel (King's alumna), author of Fighting for Space and keynote speaker for the History of Science and Technology Society Conference.
Identifying as a woman or other marginalized gender in a discipline that still lacks gender diversity may feel isolating. Break the cycle and join us for an informal lunch. Meet and chat with other students and faculty of marginalized genders who are passionate about HOST and become part of a network of people who support and uplift one another as they work to address and dismantle the inherent and systemic gender inequalities in the history and philosophy of science. This is a closed-space event for those who identify as a woman or other gender-marginalized group.
This event takes place on unceded and unsurrendered Mi'kmaq territory.