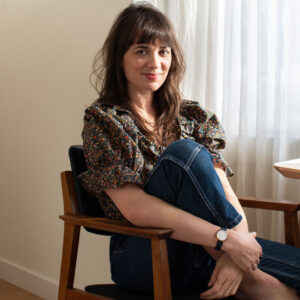 Fresh off the release of her third and fourth books, Let it Destroy You (McClelland & Stewart, 2023) and Serge the Snail Without a Shell (Nimbus, 2023), the King's Alumni Summer Book Club will be examining where it all began for author and King's alum Harriet Alida Lye, BA(Hons)'09 with her premiere novel The Honey Farm (Nimbus, 2018).
Join Associate Professor of Humanities, Susan Dodd, as she talks with Harriet about The Honey Farm.
Nimbus Publishing describes the book as, "Vintage Margaret Atwood meets Patricia Highsmith in this slyly seductive debut set on an eerily beautiful farm teeming with secrets.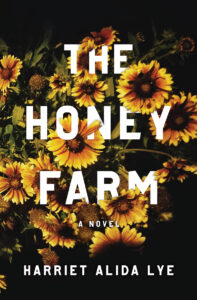 The drought has discontented the bees. Soil dries into sand; honeycomb stiffens into wax. But Cynthia knows how to breathe life back into her farm: offer it as an artists' colony with free room, board, and "life experience" in exchange for backbreaking labour. Silvia, a wide-eyed graduate and would-be poet, and Ibrahim, a painter distracted by constant inspiration, are drawn to Cynthia's offer, and soon, to each other.
But something lies beneath the surface. The Edenic farm is plagued by events that strike Silvia as ominous: taps run red, scalps itch with lice, frogs swarm the pond. One by one, the other residents leave. As summer tenses into autumn, Cynthia's shadowed past is revealed and Silvia becomes increasingly paralyzed by doubt. Building to a shocking conclusion, The Honey Farm announces the arrival of a bold new voice and offers a thrilling portrait of creation and possession in the natural world."
How to access The Honey Farm:
You can find The Honey Farm at the King's Co-op Bookstore, Nimbus Publishing, or access the ebook for free through the King's Books by Heart pilot project. The Books by Heart initiative seeks to use story as a means for healing and for fostering connection between people experiencing a health crisis. The public humanities project will have a curated collection of Atlantic Canadian eBooks and audiobooks in accessible formats available to patients, their families and staff members on a Nova Scotia Health acute care ward in an interdisciplinary medical trial in 2024. The project is currently in its pre-pilot phase of testing at the University of King's College, and the King's community has free, unlimited access to a collection of 50 accessible Atlantic Canadian eBooks and audiobooks until the end of August 2023! Learn how to sign up.
To sign up for Books by Heart on Kobo, head to this link, select "Sign up for titles" and login/create your Kobo account. Then, scroll to the bottom of the grid of book covers and enter the code BBHk92N5alu in "Enter voucher code." Once redeemed, you can click "My account" > "My books" in the upper right corner to see your books, or download the Kobo app to access them on your device. For more detailed instructions with images, visit BooksByHeartKings.ca.
---
Join Professor Dodd for a memorable virtual event as she speaks with Harriet about the process of writing the book on Wednesday, August 9 at 7 p.m. Atlantic. 
Please register for the event below.
Summer Book Club - The Honey Farm