Several times each semester, President Lahey brings a King's alum to have lunch in the Boardroom with current students. Together, they enjoy a delicious meal and casual conversation.
This year, due to Covid-19 gathering restrictions, the event will take place in the King's Boardroom.
Guest Alum – Hannah Rittner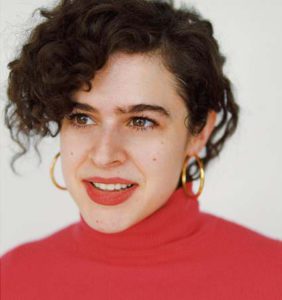 On Thursday, October 14, 2021, students will hear from Hannah Rittner, BA(Hons)'11.
In addition to her degree from King's, Hannah is a graduate of NYU's MFA in Dramatic Writing (with Distinction) under the guidance of Annie Baker.
Her works have been developed by leading Canadian and US companies such as: The Stratford Festival, Nightwood Theatre, The Globe Theatre, Theatre Passe Muraille, NYU's Musical Theatre Department, and the University of Calgary.
With the support of the Canada Council for the Arts, she is the feminist curator-in-residence at the Stratford Festival where she has discovered 400+ plays by women between the 17th – 21st centuries. Stratford will showcase an innovative digital project on their website in celebration of this research at the end of 2022. She is currently developing a few screenplays which will go into production in 2022. Starting this November, she will be writing her large-scale Jewish/Feminist work Mordechai, thanks to the Toronto Arts Council.
More Lunches in the Boardroom
Fall term
Thursday, October 14, 2021
Friday, November 26, 2021
Winter term
Friday, February 18, 2022
Thursday, March 3, 2022
Friday, March 18, 2022