Are you in Toronto? Do you have a story to tell?
Have you considered King's extraordinary program?
Find out more about the King's Masters of Fine Arts (MFA) programs in Creative Nonfiction and in Fiction at our in-person Meet & Greet session.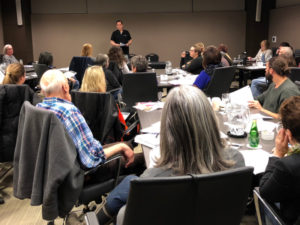 This one will take place in Toronto at the Tranzac Club, where you will meet mentors, directors, and current and past students. Get your questions answered, hear from faculty, learn about the program, and get details on how to apply.
Join Dr. Gillian Turnbull, the new Director of Writing & Publishing at University of King's College for this friendly, casual session. The Tranzac is located near the Spadina subway station in the Annex. This event is open to the public and there is no registration required.
We look forward to meeting you!