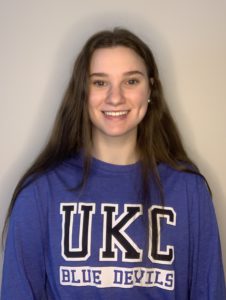 The King's women's volleyball recruiting class continues to grow, with Head Coach Beate Shannon securing Aidan Murphy of Summerside, P.E.I. An outside hitter for Three Oaks Senior High School, Murphy has helped the Axemen to PEISAA bronze medals in each of the last three seasons, while earning nominations as the Female Athlete of the Year by Volleyball P.E.I. in 2019 and 2020.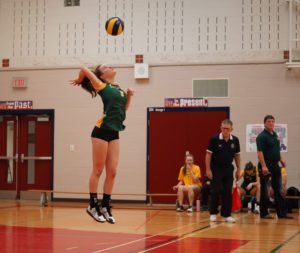 "I chose King's because of its Foundation Year Program (FYP) and the tight knit community" says Murphy. "I've loved Halifax since I was little and am very excited to be in the city. I'm also excited to meet new people, further my academic journey and play the sport I love."
At King's, Murphy intends to study in the Bachelor of Arts Program, beginning with FYP. She hopes to eventually pursue a major in Law, Justice, and Society.
---
Interested in becoming a King's Blue Devil and learning about King's? Fill out a recruitment form.