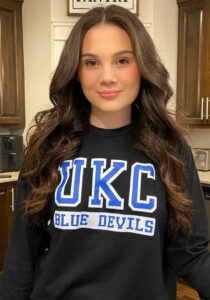 King's Women's Volleyball has bolstered its ranks at the outside hitter position, signing 173 cm (5'8) left side Eve Blagdon of Paradise, Newfoundland.
A student-athlete at Holy Spirit High School outside St. John's, Blagdon led the Falcons to the 2022 Regional Championship, the 2022 VolleyCentral Championship and a silver medal finish at the SSNL AAAA finals in 2022. Blagdon also played with the Seahawks High Performance Club, through Memorial University and was awarded the Player of the Wave award at the 2022 Nationals. Most recently, Blagdon earned a gold medal at the 2023 U-18 Newfoundland Volleyball Association provincial finals, with the U-18 Seahawks taking home the provincial title.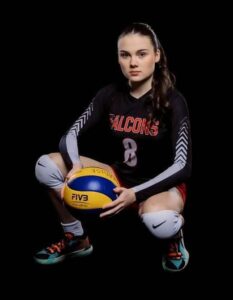 "I chose King's because of its beautiful campus and the endless resources available to students," says Blagdon. "I am very excited to be a part of this team. They have such a positive and hardworking approach to training and I loved the atmosphere at practice."
As well as representing King's on the volleyball court, Blagdon will be a Bachelor's of Science student.