King's students launch test phase of an eBooks program focused on healthcare innovation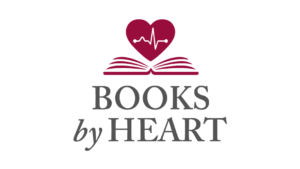 "There's such a desire for the kind of skills that liberal arts graduates have," says Joanna Sheridan, who oversees experiential learning at King's. She adds, "I think the sky is the limit these days, particularly if [students] are willing to look beyond the traditional fields for arts graduates."
Sheridan confesses that while a student at King's "many years ago," she didn't imagine that the humanities could be directly applied outside of the university. But employer attitudes are changing, and today's students and recent graduates have more opportunities to see how their education brings value to different workplaces.
Books by Heart (BBH) is one example of a project that is showing humanities students how their skills and interests align with innovation in a variety of sectors—in this case, hospital patient care.
BBH is a health care innovation project and a collaboration between Nova Scotia Health, Atlantic Publishers Marketing Association and King's. The project aims to develop a "book culture" on an acute care ward by giving everyone spending time on that ward—patients, staff, and families—access to an eBook app that will host specially chosen reading material in the form of eBooks and audiobooks. Based on the idea that a shared experience of a book is a great foundation for dialogue, and dialogue is key to building community, the broader goal of the project is to explore the potential of book culture to positively impact patients and staff in a hospital setting. By giving a group of people access to the same works, they have more in common than the health conditions that brought them there.
Long-term, the plan is to pilot the project in an acute care ward at the Nova Scotia QEII Health Sciences Centre. To allow the project to be deployed more smoothly in the hospital, the eBook app must first go through a test phase. That's where King's and King's students come in.
BBH is running the test phase of the app on campus, with the King's community as a sample audience. The test phase involves giving students, faculty and staff free, unlimited access to a collection of accessible Atlantic Canadian eBooks and audiobooks for the 2022/23 academic year. An entrepreneurial team of seven undergraduate students are taking the lead on the project's operations and marketing, turning ideas into action. It's a truly unique experiential learning opportunity.
Sheridan says that one of the students' primary tasks is to get as many people as possible reading on the app. "The more the collection is used, the more we'll learn about logistical problems that should be addressed before it goes into a hospital setting." She adds that there are "a thousand decisions" to make about how the app should be rolled out—everything from determining what type of marketing is most effective at convincing people to download and use the app, to what sort of events can help build community. "It's all operational research that could be useful for the hospital implementation. Piloting this in the hospital will bring new complexities, so the test phase at King's is really important preparation to get our feet under us. Plus, we want this to be as easy as possible to make available to patients in hospital. No healthcare worker needs extra work right now. The students will be putting the app through its paces and playing a central role in figuring out processes to recommend to Nova Scotia Health to make this easy on everyone involved."
Bronwyn Turnquist and Laura Gilron, the co-presidents of the BBH student team, have had a remarkable experience working on the project from the ground up. Gilron chuckles as she shares an inside joke between her and Turnquist, "by the end of it, the project is going to feel like it's our baby."
Gilron is taking a combined honours in English and creative writing, and a minor in classics. Of her experience as a co-planner for BBH last summer and now a co-president she says, "it's been nice feeling that what we're doing is going to have an impact."
Turnquist, a combined honours student in Early Modern Studies and classics, explains that because the project is a completely new concept, there was no framework to reference. It presented the opportunity for the co-planners to exercise their creativity and do a little bit of everything—project management, marketing, HR and more. "It's been a really great chance to figure out what I like to do and what I need to work on skills-wise," Turnquist says.
During the test phase at King's, the BBH team will hold outreach events on campus to spread the word about the project and engage people with the selection of books. All in the hope of getting more people to download and use the app, providing the team with more information about user experience and how to best coordinate the program.
Over the course of the year, there will be multiple ways for community members to be involved in the project, including voting on books for the collection, participating in market research interviews with the student team, attending author readings and other speaker events to meet some of the varied professionals involved in the project.
Both Gilron and Turnquist state that although they were initially simply looking for summer jobs, coming across this opportunity has been transformative.
As Gilron says, "The process of learning about so many versions of professional life has helped me stay adaptable and increased my confidence in my own skills. Knowing that I have experience with people from so many different industries, I am able to trust that I can work effectively and make my way wherever the future takes me."
Turnquist emotes, "I never imagined that I would grow so attached to the goal behind this project, let alone help lead a student team throughout the academic year. My involvement in this project has impacted me more than I thought any student job could. I have grown so much as a person and connected with so many amazing professionals throughout the summer alone. I didn't know where a degree in EMSP and classics could take me in the present world, aside from academia, so this has been incredibly meaningful."
Members of the King's community can access the app and find more about ways to participate in the test phase, on the BBH website. On November 23, all are invited to join cardiologist Dr. Gabrielle Horne and Dr. Daniel Brandes, Director of the Foundation Year Program, as they discuss the ideas behind Books by Heart during a special program launch event at King's.
Register for the Books by Heart launch

With contributions from Valerie Chelangat.