Choosing the right post-secondary option is an important decision that impacts students' most formative years. Ally Read, the Director of University Guidance at Armbrae Academy, and Yolana Wassersug, University of King's College Assistant Registrar of Recruitment, share nine helpful tips so parents and family members can support young people through the significant process of transitioning from high school to university or college.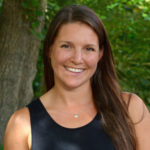 Ally Read is the Director of University Guidance at Armbrae Academy. You can find her on twitter @armbraeguidance.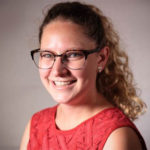 Yolana Wassersug is the Assistant Registrar of Recruitment at King's. Meet Yolana at King's upcoming Open House on October 20.
 1. Let the student lead.
Parents should support their kids, but not unilaterally direct the process of researching universities or make the decision about where the student should go. Parents can sometimes have biases about schools or programs, which can narrow conversations about post-secondary options. Students (who inevitably must live with the decision) should lead the process.
Getting an outside opinion can help—whether that's an academic counsellor, private consultant, family member or friend who can offer unbiased advice. A neutral, informed second opinion helps to round out conversations about students' choices.
2. Begin considering schools and programs early.
Researching schools and asking questions in grade 11 help alleviate pressure when students begin sending in applications in grade 12. Those who rush through the process can find themselves in schools or programs that aren't quite the right fit, Read observes. Doing research and asking important questions earlier will allow students to make decisions under less pressure.
3. Ask: what do you like and what are you good at?
From there, ask an associated series of questions, advises Read. She starts with: where do your interests and abilities cross paths? What makes you feel good, engages you, and piques your curiosity? Where do you find success or feel a sense of achievement?
For grade 11 students, Read likes to start with more general questions: what are your interests? What are you fascinated by or concerned with? What do you spend your time doing? What excites you? Asking follow-up questions that look for patterns and underlying feelings behind their answers, is usually a great starting point for connecting the dots.
4. Start conversations about money/budgets early.
Wassersug suggests that price points are important factors when considering schools, but should not necessarily be the starting point of the conversation. Asking the above questions is a great way to think meaningfully about what a student wants out of their education, and to make sure you are making sustainable investments in education.
Grade 11 is a great time to begin having conversations about how to finance a student's education. They may find they can use the summer after grade 11 to work and save up for the program of their dreams.
Read helps her students think about finances by getting them to create a budget. Students are asked to consider what their sources of income will be, and then compare that with the costs of education—tuition, fees, school books or supplies, cost of living or residence, groceries or meal hall, transportation, etc.
Discussing money in a realistic and constructive way can also help students see the value and importance of seeking out and applying for scholarships. Not only does this require planning ahead to stay on top of deadlines, obtaining reference letters, and meeting scholarship requirements, but most scholarships take into account a student's involvement and contributions over time. Starting to volunteer and be involved in October of Grade 12—when a student realizes there are scholarships on the horizon that consider those contributions—is not the best way to approach earning scholarship money. Likewise, jumping into 20 activities on a superficial level is not ideal either. Students should look for meaningful ways to contribute to their schools and wider communities, and follow through on their commitments to give back.
5. Dispel myths.
Societal myths such as, "To be a doctor, I need to have an undergraduate science degree," and "An Arts degree will only lead to a job as a barista," can cloud students' judgment about how to choose the right post-secondary option.
Read says, "Don't assume anything. Don't assume one undergraduate degree will create a direct path to anything. If you're not finding success in your studies, and you're not interested in the material, you're not going to get the grades needed to get into law or med school, so don't go into science if you want to spend your time learning music."
Be honest and ask questions: what do you like to read? What instrument have you always wanted to play? Do you want to play sports or join a theatre society? These help students choose an option that they can put their heart into.
6. Don't focus solely on careers as the end goal of education.
Young people do need to learn about career options, but when they focus narrowly on one career path and lining up all their educational decisions in relation to that career, planning for education gets stressful. Taking steps one at a time reduces stress and makes for a more open process that students and their families are ultimately happier with.
When conversations about happiness are defined only by money, it can narrow the conversation. In these instances, students will focus on the few professional careers they know about—lawyers, doctors, and engineers. This is an incredibly limited vision of the world of work, especially today with new technologies and rapidly changing forms of work.
Speaking with the Times Higher Education in February 2017, Dean of IE Business School, Martin Boehm said, "We [will] see significant changes in labour markets of the future… Eighty per cent of jobs that will exist in 2025 don't exist today." Boehm suggests, "One thing that's always going to be important is critical thinking skills, the ability to solve complex problems…having this cognitive flexibility is absolutely key to adapting." Further, he notes that communication, teamwork, and intrapersonal and interpersonal skills are critical for the future of work.
7. When researching schools, look at more than just the academic programs.
Wassersug suggests that when you help your child research a school, remind them to explore more than just the program options. Check out what supports and services are available, the clubs and societies on campus, and places or groups beyond the classroom.
Read adds that students should visit campus to get a feel for it. Attending open houses or going on a road trip to tour campuses with a parent can illuminate whether a school should be on a student's list of places to apply to—or not, which is just as valuable.
8. Teach students to be self-advocates.
Most parents are used to advocating for their children—doing the work to connect students with the personal or educational supports that the student requires. Teach your teens to make phone calls and send emails inquiring about the programs, services, and clubs that they're interested in. This experience will lay the groundwork for when they actually begin university or college and need to do more advocating for themselves.
Accessibility centres for students with disabilities or learning differences are a key resource to access in the spring or summer before a student starts their studies. Getting these supports in place before they arrive in September will go a long way in ensuring their success in the first term of post-secondary studies. Students need to be the leader in this process!
9. Access resources.
With so much information online, you can learn not just about schools and programs, but also find admissions processes, timelines and helpful resources online. You can follow guidance counsellors' Facebook pages, Twitter accounts, blogs, or pages on their school websites. This is a great way for parents and families to stay informed.