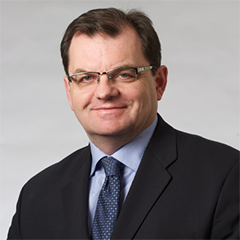 As we conclude our second week of online teaching and our third full week of response to COVID 19, I write to provide the latest updates and news from King's.
Given the unplanned and rapid nature of our comprehensive transition to online learning, it's not surprising that students have encountered difficulties. In addition to the stress, anxiety and financial implications of this transition and of our public health emergency, students face differences in their capacity to participate in online learning for a range of reasons, including their differential access to technology, the abrupt change in location, and difficulties in having their learning needs accommodated in online education. King's has followed Dalhousie in making new grading options available to address concerns about the adverse impact these challenges may have on our students. Once final grades are received, a passing grade can be kept as a final letter grade, or changed to "PASS" at the request of the student, which is a GPA-neutral credit for the course. Students without a passing grade may request to have an F switched to "ILL," which is defined on a transcript as "compassionate reasons, or illness." ILL does not award credit for the course, but also does not negatively affect GPA. I encourage those with questions to contact our Registrar's Office at registrar@ukings.ca.
On this and other aspects of our response to COVID 19, the situation continues to be fluid. The University continues to receive demands from the KSU to consider further accommodations on grading practices and to otherwise ensure we are anticipating and responding to the needs of our students with what Vice-President Peter O'Brien calls "forgiveness, forbearance and flexibility." I am thankful for this advocacy, the incredible efforts of our faculty and our administrative offices who are working to ensure students complete their year successfully, and to our students for their perseverance and for continuing to communicate their needs and experiences.
With respect to our future students, staff in the Registrar's Office have adjusted plans for spring recruitment events. The March Open House was successfully delivered via webinar to roughly the same number of incoming students as were scheduled to attend the event in person. A series of further webinars will be offered in May and June; the first of which will detail financial supports available at King's. In June, students who have admission offers for Fall 2020 will be invited to meet at an on-line event.
In an earlier update, I mentioned the emergency bursary program we created to help students with financial difficulties related to COVID 19. Thank you to all who have made donations, totalling $3,000, to that program so far. For both returning and new students, we are now actively working to be ready to address the financial difficulties flowing from COVID 19 they may face in coming or returning to King's in September, including from the lack of summer jobs. We are doing so in close communication with other universities, the Nova Scotia government and student aid programs across the country.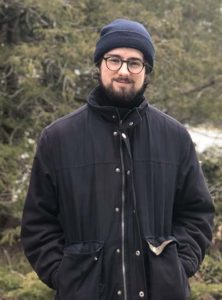 This was, joyfully, also a week in which good things unrelated to COVID 19 happened to brighten spirits and remind us of how extraordinary our students are and of the good things happening at King's. We announced to our community and the world that Cédric Blais, one of our graduating students, has been awarded a prestigious Gates Cambridge Scholarship – Cambridge's answer to the Rhodes Scholarships of Oxford. We believe he is the second Nova Scotian to win this scholarship and the first to do it as an undergraduate. Cédric will pursue a Masters in the History and Philosophy of Science of Medicine. He'll continue the work he began at King's in HOST studying how the humanities and scientific knowledge depend on each other. Remembering that his classmate Isabelle Roach won the University's 32nd Rhodes earlier in the year, we can marvel at the fact that, with a graduating class of 171, we will be sending both a Gates Scholar to Cambridge and a Rhodes Scholar to Oxford in the same year. I enthusiastically invite you to read more about Cédric's achievement.
Both Cédric's achievement and the events we are living through align with this weeks' official launch of the King's and Dalhousie Certificate in Medical Humanities, to be offered starting this fall.
This week we also learned journalism students received storytelling accolades at the Emerge Media Awards this week. Andrea Maguire, Ben Bogstie, Kristina Pappas and Alexandra Skultety won Second Place in Audio Storytelling for their story "The Cold Ground." Julian Abraham won Second Place in Written Word: News Story for "Still no proper signage for wheelchair access at Halifax courthouse." In the same category, First Place was awarded Alix Bruch for "More women and girls are playing soccer, but where are the female coaches?"
We are soon to share more student achievement with the three-day online roll out next week of the 2020 Athletic Awards, starting April 6.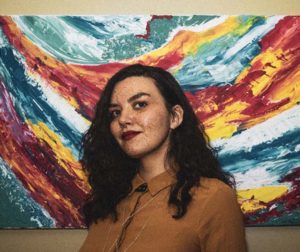 Good news of another kind came with the appointment of Tanisi Pooran as the College's first Equity Officer to be fully dedicated to the important work of that office. Tanisi is a facilitator and researcher who has worked in universities and the non-profit sector for almost a decade, most recently as Dalhousie Student Union's Director of Research and Outreach. Tanisi has an MA in international development and a BA in political science, and is founder of SALT+SEED, an organization that offers facilitation, consultation and mediation. Her role will be to support members of groups who are underrepresented at King's, guided by the mandate I have been given by our Board to make inclusion a defining characteristic of King's. I look forward to working with her to develop and advance this mandate, together with the whole King's community and in partnership with Dalhousie.
We have received warm appreciation for the series of lectures we are sharing from Halifax Humanities, compliments of Dr. Neil Robertson and Dr. Susan Dodd. This week, it is a pleasure to be offering you Dr. Rev. Robert Crouse's Dante's Divine Comedy: Inferno lecture.
The challenge we face in COVID 19 is growing daily. Difficult news is abundant. And yet, so too, is the resiliency of our human spirit. This week, I was reinforced in my confidence in our resiliency by Taran Murray, one of our FYP students. In the video address I made to students early in the week, I said our COVID 19 experiences would strengthen our community and our love for each other, and that there were brighter days ahead, for all of us and King's. Taran agreed in this uplifting Instagram comment:
If there is anything I've learned in the Foundation Year Program (other than just how much one can read) it is that the next crisis, famine, plague, war, natural disaster, etc., is always somewhere over the horizon. Yet, despite the inherent tragedy of Being, I have also learned of the human tenacity to overcome, to recover, to develop and press on! We are incredible creatures in this way. I believe we shall get through this as well and be stronger on the other side.
Like Cédric's scholarship and the awards won by our journalism students, Taran's reflections beautifully demonstrate the relevance of what we do at King's to our current situation.
For all of us with homes on the Quad, including the Dean and her husband Scott, our remaining Dons and students in residence, and all of us here in the Lodge, including Casey the Campus Canine, I end by saying simply this: we miss you.
– Bill
William Lahey
President and Vice Chancellor