As the holiday season draws near, many King's faculty and staff turn their minds to some light(er) reading. With the end of term in sight, we wanted to know what books are no.1 on their lists to read over the winter break. From romance and boundary-pushing audiobooks to nonfiction thrillers, the answers we received span genre and tone.
See a title that catches your eye? Contact the King's Co-Op Bookstore to get your copy.
---
Dean Jobb
Professor, Cohort Director, MFA in Creative Nonfiction
The Man Who Invented Motion Pictures: A True Tale of Obsession, Murder, and the Movies by Paul Fischer

It's a true tale with the elements of a Hollywood thriller: a breakthrough invention, a sudden disappearance, a frantic search, an enduring mystery. And at the heart of the story is what made Hollywood possible—the motion picture camera. In 1890, Louis Le Prince boarded a train in France, on his way to New York to unveil a device that could record what he called "moving photographs," and was never seen again. Did Le Prince's precarious finances drive him to suicide? Was he murdered to prevent him from demonstrating his revolutionary camera? And why was his family convinced that the renowned inventor Thomas Edison was somehow involved? Author, screenwriter, and film producer Paul Fischer sets out to crack this 132-year-old cold case in this vivid, fast-paced page-turner.
---
Katie Merwin
Dean of Students
Royal Holiday by Jasmine Guillory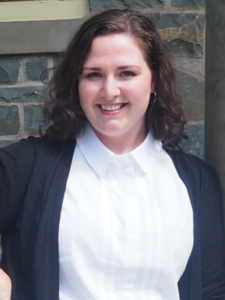 I read recently that sales of romance novels have increased over 30 per cent since 2021. I am a proud contributor to this trend. Over the holidays, I plan on reading satisfying love stories where the only worry is will they/won't they. Jasmine Guillory's Royal Holiday is next on my list. The protagonist has a fling with the Queen's private secretary while on vacation in the UK. The back cover says, "Despite a ticking timer on their holiday romance, they are completely fine with ending their short, steamy fling come New Year's Day… or are they?" Put the kettle on. I can't wait to find out.
---
Joanna Sheridan
Assistant to the Vice-President and Coordinator of Public Humanities and Experiential Learning
The Trouble With Everything by Lesley Choyce & Doug Barron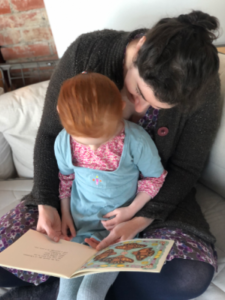 I'll be exploring the Books by Heart collection of free local eBooks and audiobooks; on the road trip up to Christmas with family, we may try listening to Lesley Choyce and Doug Barron's The Trouble With Everything. Choyce is a poet, but this is not that kind of poetry reading. It is somewhere between audiobook, album, and sound art and I think a cool example of what a digital "book" could be.
I've also been reading Christmas and Hannukah books to my daughter Maeve. One of my favourites, pictured here, is a picture book of the song The Twelve Days of Christmas with all the lyrics rendered in cakes decorated with gingerbread and candies. In my estimation, this book is just about the pinnacle of what a children's book can be. The pictures are made of food. It comes with a recipe. It comes with a history of gingerbread. And there's sheet music in the back.
---
"Easy to pick up, comfy like an old sweater, but can be put aside without worry if necessary"
---
Geno Carew
Head Coach, men's rugby
The Fort at River's Bend by Jack Whyte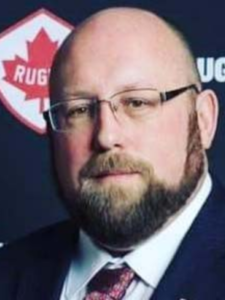 Generally, I am reading for pleasure these days with historical fiction/fantasy being the current genre of choice. Nothing new on the go right now, but I do enjoy reading favorites from the past over the holidays. Easy to pick up, comfy like an old sweater, but can be put aside without worry if necessary. The Fort at River's Bend by Jack Whyte will be filling that role this year.
---
Simon Kow
Associate Professor of Humanities, Early Modern Studies Program
The Anarchy: The Relentless Rise of the East India Company by William Dalrymple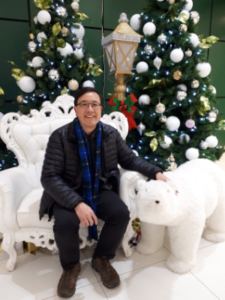 A book I look forward to reading during the holidays, or in 2023 at least, is William Dalrymple's The Anarchy: The Relentless Rise of the East India Company. I've been meaning to read it for a few years now, as it was published in 2019. I am fascinated by how the East India Company managed to play Mughal and Hindu rulers off each other, demonstrating the ruthless and brutal methods used by the British Empire to subjugate and plunder the Indian subcontinent. The history of the East India Company will resonate with anyone concerned about the expansion of corporate power, as well as the deep connection between modern commerce and empire.
---
Lezlie Lowe
Instructor and MFA mentor in the School of Journalism, Writing & Publishing
Confidence Man: The Making of Donald Trump and the Breaking of America by Maggie Haberman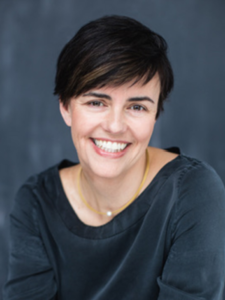 Why? It's either that Maggie Haberman's coverage of Donald Trump, over years and years and years, has been clear-eyed, cogent and riveting because she is a crackerjack reporter and the book (which I am sneak-reading before it heads out the door as a Christmas gift. Shhh…) is scenic and enlightening. Or it's because I hate myself and can't turn away from watching the Trump-led unravelling of U.S. politics and culture.
---
Neil Cockburn, Director of Chapel Music
Not Since Carrie: Forty Years of Broadway Musical Flops by Ken Mandelbaum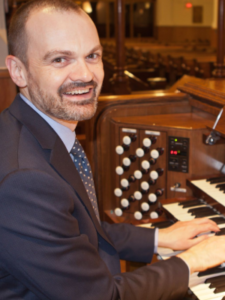 Musicals, whether on the stage or screen, seem to divide us into two distinct groups: those who love them, and those who hate them. No surprise—I'm in the "love them" camp, and it fascinates me to hear people on either side talking about their likes and dislikes. I'm also intrigued by what makes a certain show become an overnight success, or a near instant failure. In the preface of his book about Broadway failures, Mandelbaum states that "with a few exceptions, the principal reason these shows flopped was that… they received bad reviews from the critics." He goes on to say that in many cases they were misunderstood by those same critics and that "a number of them are worthy of revival." So, rather than just being an exercise in Schadenfreude (and the musical lovers amongst you will spot the reference to a song from Avenue Q), I'm looking forward to learning about a few lesser-known shows that were unjustly neglected. The New Yorker promises Mandelbaum's book to be "essential and hilarious" and the New York Times calls it a "must read."
---
Paul MacKay, Manager, King's Co-Op Bookstore
The Power of Story: On Truth, the Trickster, and New Fictions for a New Era by Harold R. Johnson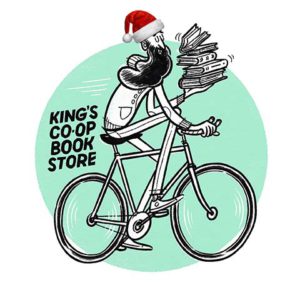 My pick is The Power of Story: On Truth, the Trickster, and New Fictions for a New Era by Harold R. Johnson from Biblioasis Publishing. Approached by an ecumenical society representing many faiths, from Abrahamic Religions to fellow members of First Nations, Harold agreed to host a group who wanted to hear him speak about the power of storytelling. In his talk, Johnson explains the role of storytelling in every aspect of human life, from personal identity to history and the social contracts that structure our societies and illustrate how we can direct its potential to re-create and reform not only our own lives, but the life we share. This is an interesting pick for me for the Holiday Reading List because I've actually already read it. It was one of my favourite books released in the past year and I've been really looking forward to taking time to reread it and spending time thinking about the lessons Johnson teaches.
---
Tracy Lenfesty, University Librarian
God Is: My Search for Faith in a Secular World by David Adams Richards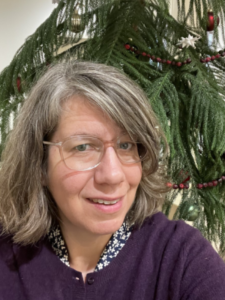 During the holiday season I plan to re-read a book by David Adams Richards. I have been a fan of DAR since I first read Road to the Stilt House published in 1985. Last week a friend mentioned God Is: My Search for Faith in a Secular World, 2009. This is one of DAR's nonfiction works and it is typically real and raw and appropriate for this time of year (although it is not festive or cheerful). It's a very personal account of his encounters with evidence of the divine in the world, and he finds this evidence in harsh and difficult places. I read it when it was published, and I have a copy at home. Many things have changed since 2009. I think it is time to revisit this book.
---
Yolana Wassersug
Assistant Registrar, Student Recruitment
Less is Lost by Andrew Sean Greer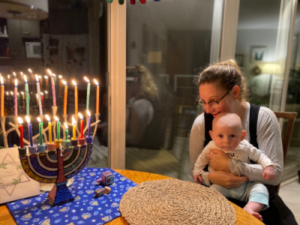 Over the holidays, I plan to read Less is Lost by Andrew Sean Greer. It's the sequel to Greer's Pulitzer Prize-winning novel Less, 2017, which is a comedic novel about a writer who goes on a year-long journey to multiple countries in order avoid confronting his feelings about his ex-boyfriend. The first novel was about international travel, and I read it while I was travelling. I fell in love with the book because its protagonist, Arthur Less, was the perfect companion for airports and hotel lobbies. Now that there's a sequel, I'm excited to find out if I'll have the same warm feelings about this character while I'm just curled up on my couch.
---
Daniel Brandes, Director, Foundation Year Program
Letters by Saul Bellow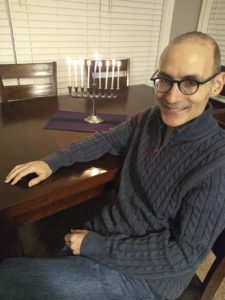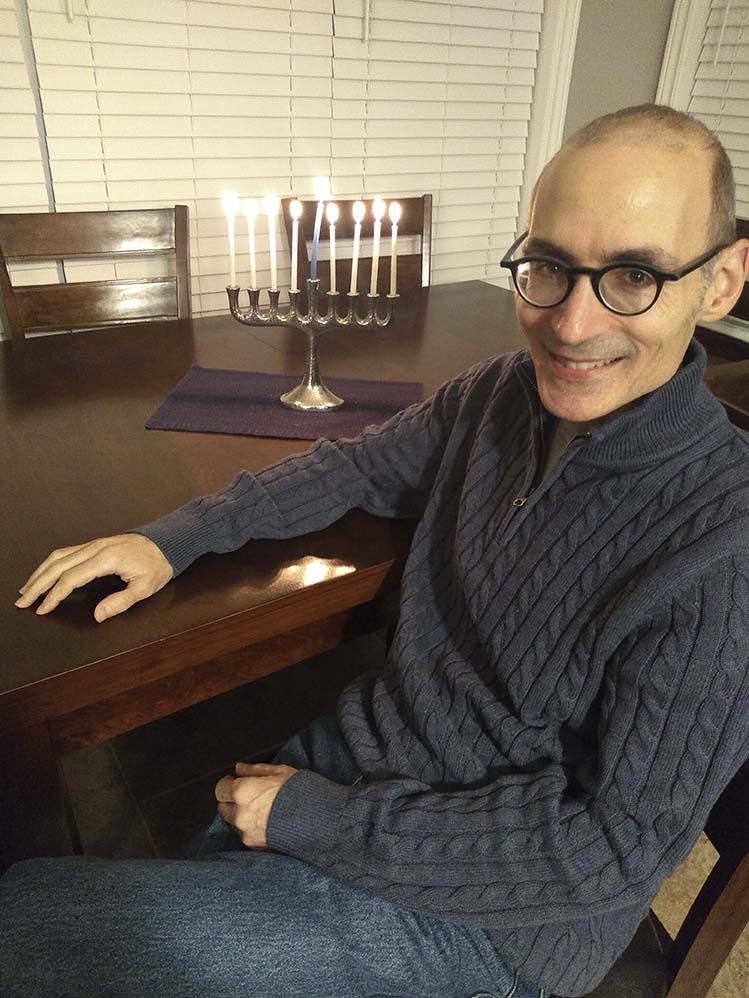 I am hoping, over the next two weeks, to finish the great Saul Bellow's posthumously published Letters. I've been a devotee and fan of Bellow's for my entire adult life, and I know his fiction very well, but these letters (I've read the first 300 pages of this rich trove) are just fantastic! In particular, his consistently illuminating letters to Cynthia Ozick, Martin Amis, and James Wood – all of whom are also favorites – have been a pleasure to read (and a source of some irritation as I reflect on my own piddly, dwarfed correspondences).