A week after the King's badminton team made history by capturing the Atlantic Collegiate Athletic Association (ACAA) championship for the first time, four King's athletes competed on the national stage at the CCAA championships at Concordia University of Edmonton.
Men's Doubles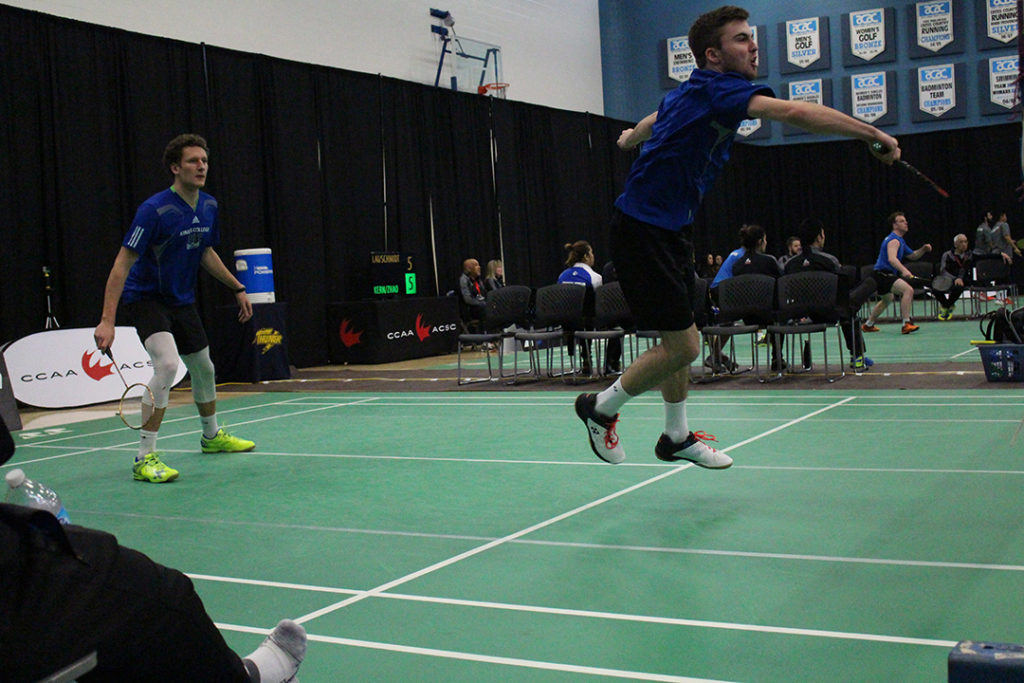 Benn Van Rynn and ACAA Rookie of Year Bryce Mason competed in Men's Doubles. In a very competitive field, they landed in a three-way tie for third place, with the tiebreaker ultimately knocking them back to fifth place after the round-robin stage. They ended their tournament with a three-set victory (16-21, 25-23, 24-22) to secure fifth place in the nation.
Mixed Doubles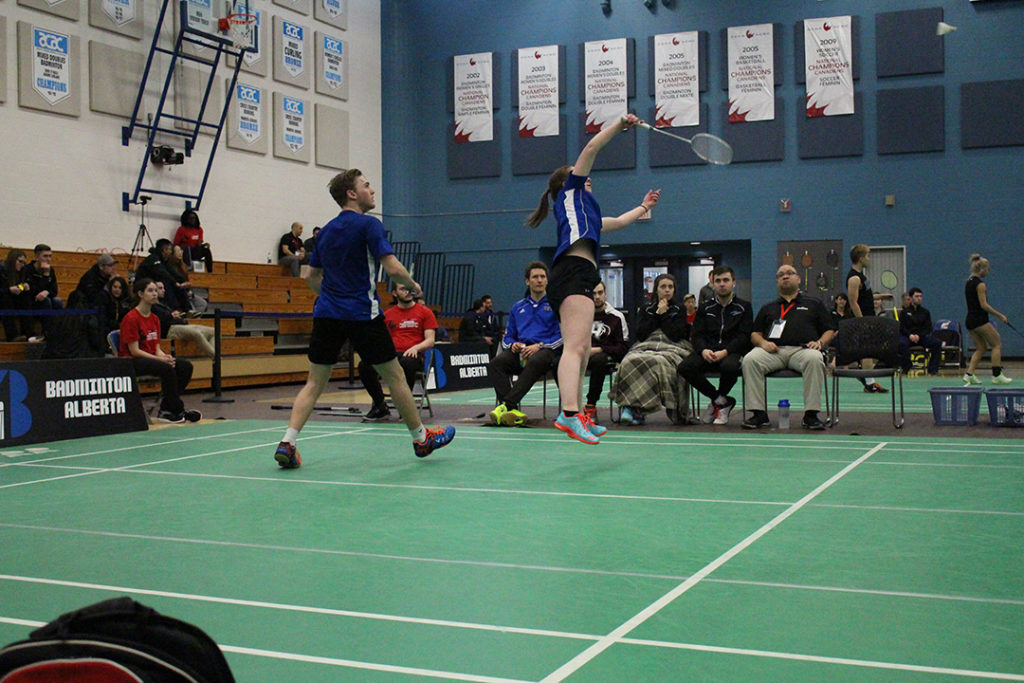 Sam Lawther and Sam White teamed up in the Mixed Doubles category, finishing the round-robin stage in fourth place. They lost a tough semi-final match, and battled hard in the bronze medal game, with their opponents ultimately prevailing in three sets (22-20, 19-21, 21-14).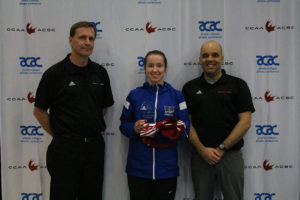 At the tournament banquet, Lawther was named a CCAA All-Canadian. Recipients are selected by their conference based on performance and contribution to the sport and their team.
Athletic Director Neil Hooper commended the team for their efforts: "This closes the book on the best badminton season in the history of King's. We are so proud of all 13 team members and the four who went to nationals and represented King's against the best in the country!"
King's are set to build on this achievement next season. All four of Van Rynn, Mason, Lawther, White are returning players, along with many team members from the ACAA-winning squad and some key recruits.