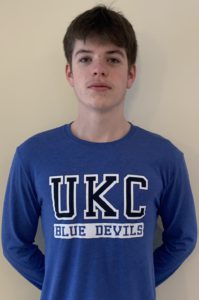 Waverley, Nova Scotia's own Liam McCara is the latest recruit to put pen to paper for the King's Mens Soccer program, signing on to join the team ahead of the 2022-23 campaign.
McCara is a long time member of Suburban FC's high performance programs, and has had stints with Nova Scotia's provincial program, and the Farias Soccer Academy. McCara has twice represented Suburban at the Atlantic Championships (winning once) and won the Nova Scotia League U17AAA title in 2021/22. McCara is a member of the Lockview High School soccer team in Fall River.
McCara intends to enrol in the Foundations Year Program in the Fall, with an interest in exploring either Applied Computer Science or Business.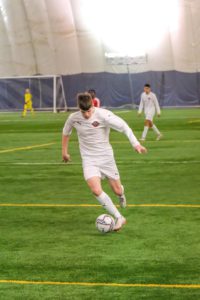 "I chose King's because I am really interested in the idea of FYP and the prospect of playing soccer with the Blue Devils and winning the ACAA championship. King's also has a really great reputation as a strong academic school with a great tight-knit community," says McCara.
McCara says he grew up watching university players, and is excited to make his mark at the next level.
"I'm excited to meet all the new people at Kings this Fall. The prospect of my rookie season with the Blue Devils really excites me; I can't wait to start contributing and producing results on the field."
---
Interested in becoming a King's Blue Devil and learning about King's? Fill out a recruitment form.