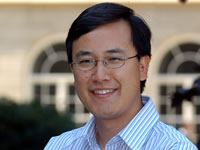 Dr. Simon Kow was on Global TV Halifax this morning talking about Asian Robots & Orientalism in advance of his March 7 lecture that's part of King's Automatons public lecture series.
Speaking about perceptions of East Asian robots in popular culture, Simon told journalist Andrea Dion, "There's been a kind of long-standing fascination with robots in East Asian cultures. It goes back several centuries. But it's also interesting to note that some have argued that a belief in spirits or animism—the idea that objects might have souls—might be a reason that East Asians, particularly Japanese culture, regards robots as potentially benevolent or as not-so-separate from us."
You can check out video and catch the remaining lectures in our Automatons series by checking out the full schedule here.