Excitement was brewing at King's last night when students showcased their heritage homemade beers.
"This is an exercise in historical research that has a material 'culture' to it," said professor Dr. Ian Stewart about the History of Brewing (HSTC 3415) brew-off. "Every pint, at every moment of history including today, is all about the bigger picture: the social context, the cultural matrix, even economics—and certainly science."
Things really got hopping when the 16 teams poured samples of their brews, from porter, to Belgian strawberry blond, to spruce beer and even umquombothi (a traditional South African beer). The oldest brew of the group traced its story back to ancient Celtic times, using a recipe reconstructed from archeological dig sites in northern Germany that date back 2500 years.
"These beers are all historical artifacts created in the students' own kitchens," Ian said. "To qualify, each recipe has to be at least 100 years old."
The event was non-competitive. Instead, the students were evaluated on the quality of their historical research into the beers, as well as their skill in capturing the original essence of the beer.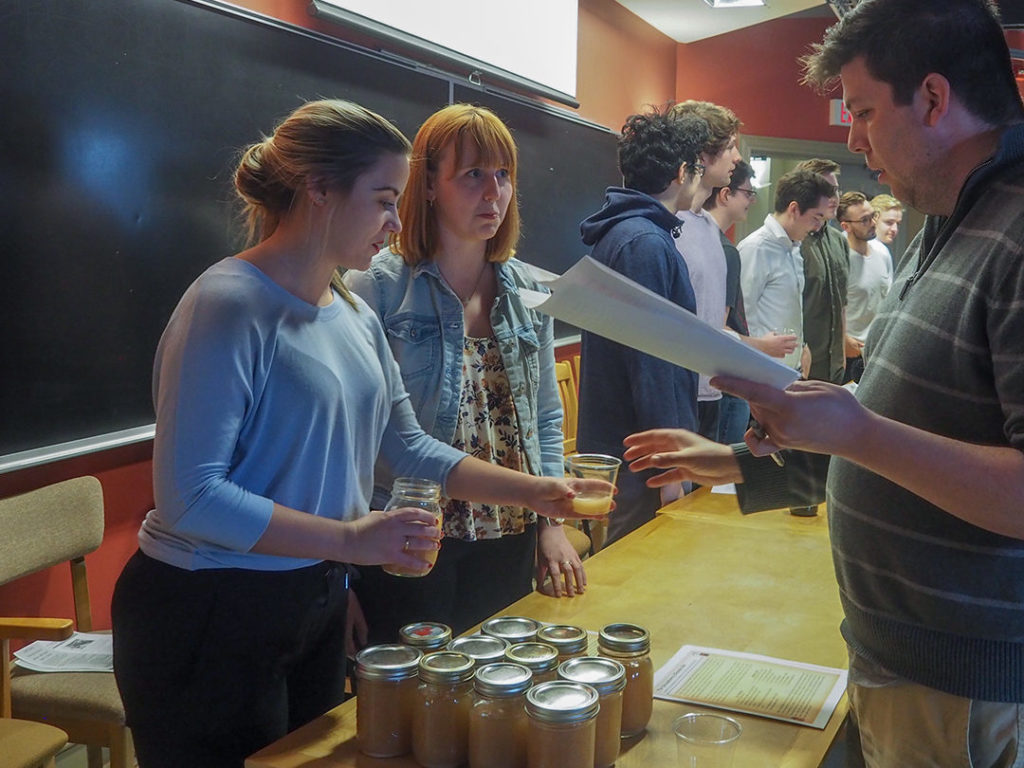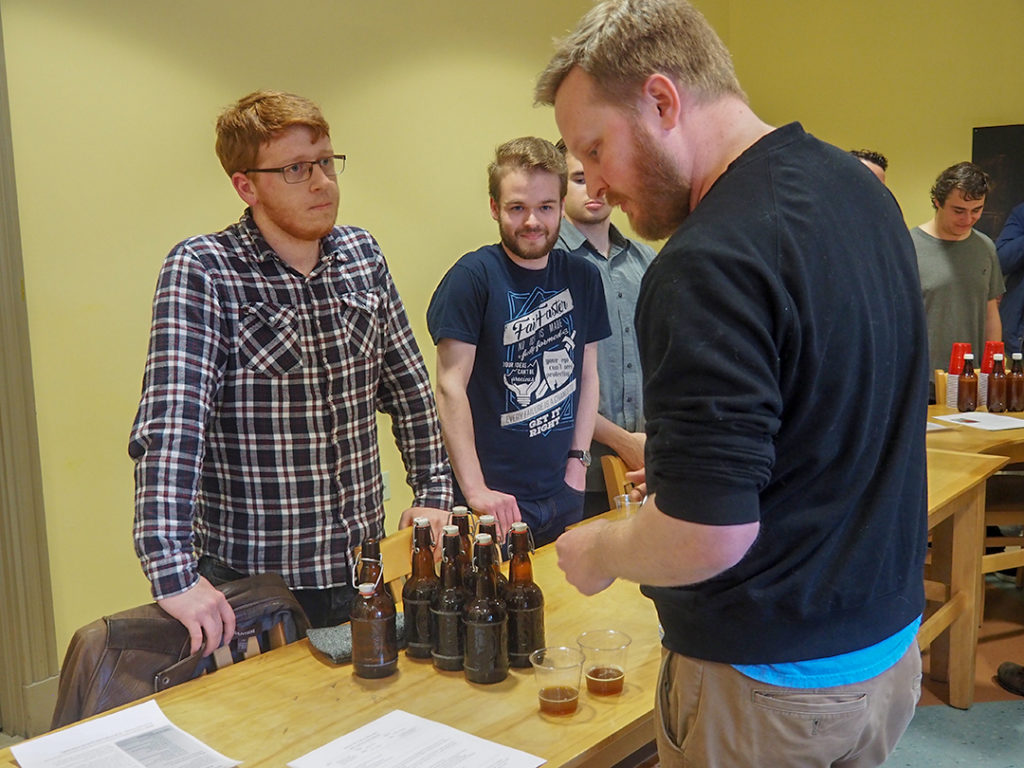 The panel of seven judges—all professional brewers or involved in the brewing industry—taste- tested the results, asking students about their choice of brews, the story behind their recipes and what kinds of adaptations, if any, were required to recreate the beer.
For King's student Cadence Doherty and his teammate (and friend since childhood), Dalhousie Civil engineering student, Tom Smith, their choice was an historic Whitbread porter from 1750 London. "These early porters were lighter and more drinkable than today's darker versions," Cadence said. "It tastes good, but we wanted to know if our attempt was a true example of the style."
Judge Steve Crane confirmed it was. "The Whitbread porter was bang-on, historically accurate and very well done," he said. "It looked and tasted exactly as it was supposed to be."
Jon Primack of Noble Grape, a local make-your-own wine and beer business, has been a judge for the past four years. "Across the board, I was pleased with the results," he said. "All were drinkable beers that you wouldn't mind having a glass of."
The History of Brewing class offers an interdisciplinary approach to studying the relation between brewing history, science and culture, and the brewing project is one of three capstone projects the students may complete. The course is being offered again this summer and in fall 2018.