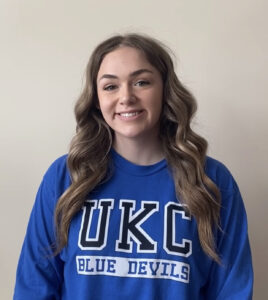 King's Women's Volleyball is pleased to announce the signing of Kallynne Klimpke of Lethbridge ahead of the 2023-24 ACAA season. A 152 cm (5'10) outside hitter, Klimpke presently plays with the Lethbridge Collegiate Institute Clippers and with Ace Volleyball Club, both based in her hometown of Lethbridge, Alberta. A first team all-star in the Southern Alberta High School Volleyball League, Klimpke will join fellow Albertans, upperclassmen Claire Traynor and Kaitlyn Legault, with the Blue Devils in the Fall.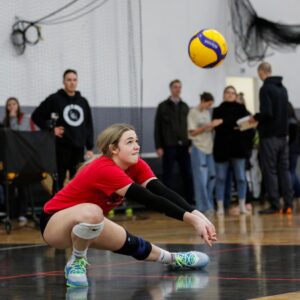 "King's was the one school that was capable of satisfying my long term athletic and educational goals" say's Klimpke. "I'm excited to be a part of the UKC Blue Devils Volleyball program and help the team win an ACAA Championship banner…I'm also thrilled I get to be so close to the ocean."
Kallynne will study in the Foundation Year Program with the intent of pursuing a career in Law.