King's Peer Supporters
Supervised by King's Peer Support Advisor, the peer support workers have received 16 hours of training adapted from the Nova Scotia Certified Peer Support Specialist Program and other training programs from across Canada. They also have their own personal experiences with student life and mental health, allowing them to identify, relate to, and support students on a peer-to-peer level.
2022/23 Peer Supporters
Trisha Malik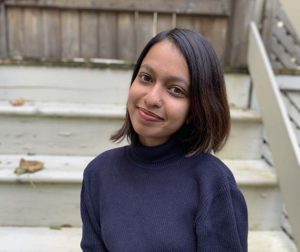 Hi! I'm Trisha (she/they) and I'm excited to be back for another term of peer support.
I am in my fourth year of a combined honours in English & Creative Writing. In my free time, you can find me drinking sweet, caffeinated beverages, playing pretend as an actor, or trying to be a writer.
When I am in the peer support office, feel free to drop by. We could talk about anything from our love of books and movies, to LGBTQ+ rights, managing school-related stress or friend-troubles. We could also sit in comfortable silence.
Jessica Casey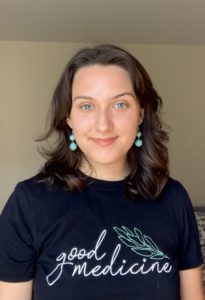 Hey, I'm Jess (she/her)! I'm a third-year from Paradise, Newfoundland.
I did FYP in 2020, and now I'm taking Social Anthropology and Contemporary Studies. Some of my favorite things to do in Halifax include hanging out in the public gardens, skating at the Emera oval and scouting out new places to read.
When I'm in the peer support office, feel free to visit and talk about whatever's on your mind—If you'd like some ideas, we could chat about your favourite book, study spots or self-care strategies!