King's Peer Supporters
Supervised by King's Assistant Dean of Students, the peer support workers have received 16 hours of training adapted from the Nova Scotia Certified Peer Support Specialist Program and other training programs from across Canada. They also have their own personal experiences with mental health, allowing them to identify, relate to, and support students on a peer-to-peer level.
2019/20 Peer Supporters – Sydney Patterson and Brenna Bagnell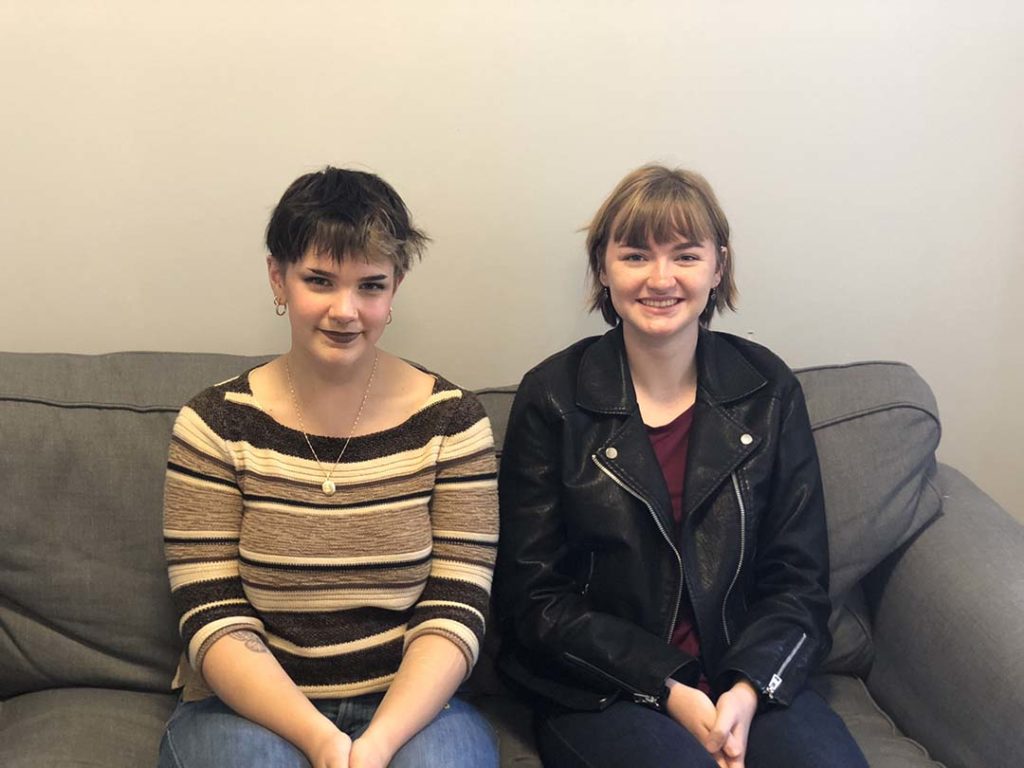 Hours
Sydney: Tuesday 12 – 2 p.m., Thursday 5:30-9:30 p.m.
Brenna: Wednesday and Friday, 2.30 – 4.30 p.m.
Read more about the program.