King's Peer Supporters
Supervised by King's Peer Support Advisor, the peer support workers have received 16 hours of training adapted from the Nova Scotia Certified Peer Support Specialist Program and other training programs from across Canada. They also have their own personal experiences with student lift and mental health, allowing them to identify, relate to, and support students on a peer-to-peer level.
2021/22 Peer Supporters
Brenna Bagnell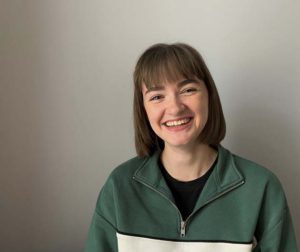 Hi! My name is Brenna (they/she), and I am back for another semester of peer support! I am in my fourth year of a combined honours in psychology and anthropology. Some things I enjoy doing outside of school are judo, sewing, playing guitar, and running. When I am in the peer support office feel free to say hi or grab a seat and stay for a chat. I'm happy to talk about whatever is on your mind, but if you need some ideas, you could come talk to me about your new favourite movie, accessing resources, or how to advocate for yourself. I'll see you Mondays and Fridays from 3-5 p.m.!
Trisha Malik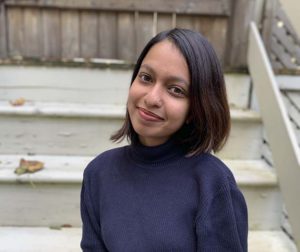 Trisha is a third-year English and Creative Writing student from Mumbai, India, and spends most of her time reading, writing, and dreaming of (when not actually) traveling. She hopes someday, through her writing, to make meaningful connections with the lost, anxious, lonely youngster. Until then though, she is quite content drinking sweet caffeinated beverages and rambling about feelings along with all the things that make her angry, and would love to have a conversation with you about nothing in particular.
Corey Auwaerter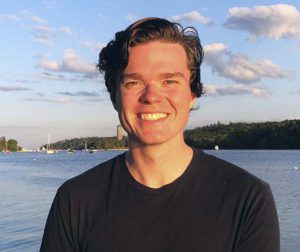 Hello, my name is Corey. I'm a fourth year King's student studying Law Justice and society. I'm happy to be joining King's Peer Support Team this semester, and I'm looking forward to getting started. Come say hi on Tuesdays and Thursdays from 3-5 p.m. if you'd like to talk, vent, or just vibe.