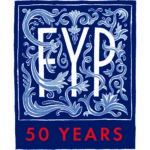 This is the second in a series of six events taking place online and in person throughout the 2022/23 academic year in honour of FYP's 50th anniversary. Stay tuned for lectures, tutorials, debates and a book-length collection of written testimonials from FYP graduates from the program's first 50 years. Visit Fifty Years of FYP to find out what's coming up and to learn how you can get involved in the celebrations.
Join Neil Robertson as he leads this season's virtual book club discussion on German-American philosopher Leo Strauss, moderated by Tom Curran.
For decades, the work of Leo Strauss (1899-1973) — famously a professor at the University of Chicago until 1969 — has had an enormous influence upon the creation and teaching of "great books" courses in both Canada and the United States.
Our own Neil Robertson, a former Director of FYP, and a mainstay of all aspects of our first-year course, has published a book on Leo Strauss (2021) which sorts out the issues that we face in trying to understand Strauss's abiding influence, and in what way our approach in FYP may diverge from his. These differences are often felt keenly when we come — annually — to assess our own interpretations of Plato, Moses Maimonides, and Machiavelli, especially. Neil has undertaken a study [Leo Strauss: An Introduction] to enable us to approach Strauss's definition of a philosopher, as someone who is in pursuit of knowledge, without necessarily possessing fully defined knowledge. Neil's monograph demonstrates how Leo Strauss is engaged in "a recovery project" — particularly of the most influential ancient standpoints.
The connections with FYP will be obvious from the start. Neil has described his project as one of writing about Strauss "sympathetically" without thereby having to assent to all of Strauss's analyses. A particularly helpful insight for FYP tutoring is Neil's exploration of this profound interpretative insight: to understand an author as influential as Leo Strauss, "you have to know what he was writing against."
Find out what Strauss was writing against December 7th, at 7pm. Any FYP graduates who remember our deep absorption in Plato's Republic or Machiavelli's Prince are guaranteed to find this a lively, stimulating and engaging evening, which will serve to take you right back into the heart of your year in FYP!
This is a virtual event. Please register below to receive a link to the discussion.
Get a head start with these excerpts:
Dr. Robertson's book can be purchased in the King's Co-op Bookstore and online. And here's another little bonus: Dr. Robertson reading an excerpt from his book. Please register for our event below.