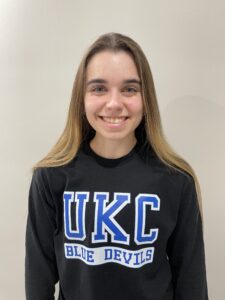 Georgia Gavas has become the latest signing for the UKC Women's Soccer team, joining the Blue Devils midfield cohort. A Halifax local, Gavas currently attends Halifax West High School, where she has been a key piece of the Warriors soccer program, being named Rookie of the Year in Grade 10 and receiving the captain's armband in her senior season. In her time with the Warriors, Gavas earned a pair of SSNS Regional and Provincial championships. In the club network, Gavas plays for Halifax Dunbrack Soccer Club, and was a member of the Nova Scotia Provincial Team for U13-16.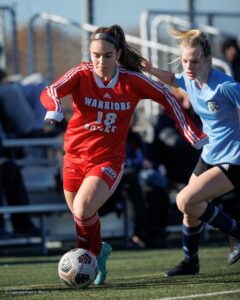 In addition to playing for the Blue Devils, Gavas has identified an interest in studying in the Sciences program while at King's. "I am excited to be joining the King's community and soccer program while looking forward to my post-secondary studies in sciences," says Gavas.
Gavas is the third signing for Gary Carter's side in this recruiting cycle; she will join the growing batch of Halifax-based recruits with HRM's Ariana Nikolaou and Iriana Theoharopolous having joined the Blue Devils earlier this year.