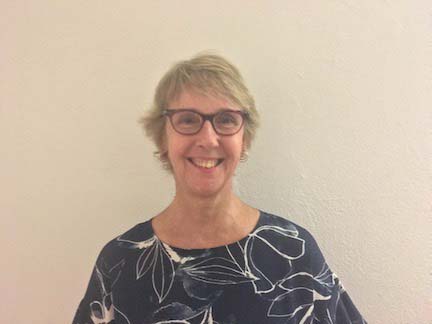 Margaret Lynch, who graduated in May from the University of King's College with her Master of Fine Arts in Creative Nonfiction degree, is the winner of the 2020 Penguin Random House Best Nonfiction Book Proposal Prize.
Lynch, a Toronto-based storyteller who writes about people, places, and plights, won for her proposal for Transformed: When My DNA Changed, So Did I, her memoir of her journey to "become a better person" after a rare leukemia invaded her body when she was just 30. Her 1988 experimental bone marrow transplant, she says, was "a last-ditch attempt to save my life. I beat the eight percent odds of survival and vowed to transform myself, to make the most of my second chance."
The National Post has also published an excerpt from Lynch's manuscript, "How My Sister's Cells Attacked My Body, and Changed My Life."
Lynch's proposal was selected from among 21 entries for the prize, which is awarded for the best nonfiction book proposal by a University of King's College MFA in Creative Nonfiction student in their graduating year, or by an alumnus. The proposals include sample chapters and sections describing their book's marketability.
Diane Turbide, the Publishing Director for Penguin Canada and one of this year's judges, described the judging process as "both challenging and enjoyable—enjoyable because of the range of subject matter and the quality of the storytelling; challenging because each finalist showed writing talent, originality and a savvy awareness of the market." Lynch, she noted, "displayed each of those qualities in her well executed proposal and engaging chapters, offering a compelling personal story and a thoughtful plan to position it for universal appeal."
Established by the generosity of Penguin Random House Canada in partnership with Westwood Creative Artists literary agency, the prize includes $2,500 and a consultation with a Penguin Random House Canada Editor, as well as an offer by Westwood to represent the author.
"Our agents are always looking for exceptional stories, well told," noted Hilary McMahon, the Executive Vice President of Westwood Creative Artists, also a judge in this year's competition. "All of the finalists were accomplished in that regard, but Margaret Lynch's entry was a standout. We look forward to welcoming her as a client and supporting her through the next part of her publishing journey."
Lynch (@m_m_lynch) says writing the book proposal, an early assignment in the MFA program, "was key to refining the book's themes, shaping the narrative arc, and deciding what should (or shouldn't) be included in the manuscript."
Transformed may be Lynch's first book, but she doesn't intend it to be her last. "Now that I've developed my writing muscles, I will continue to build and flex them," she says. She is currently researching the uniquely Canadian tale that is the story behind the development of the Bone Marrow Transplant program at Toronto's Princess Margaret Hospital.