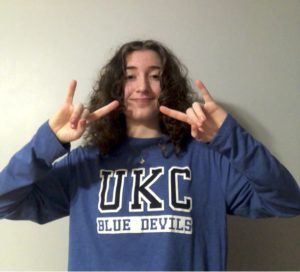 Women's Soccer have completed the signing of Simona Busillo of Toronto, Ont. The centre-midfielder currently plays with North Toronto Nitros in League 1 Ontario, the province's highest division for women's soccer. Busillo appeared in nine of the Nitro's 12 matches in the Fall 2021 season.
A creatively expansive and technically sound talent, Busillo possesses exceptional composure and calmness with the ball at her feet, and a keen eye for sculpting the attack.
Busillo plans to pursue a Bachelor of Science in Environmental Sciences at King's. Busillo is the third Ontarian to sign for Blue Devils in this recruiting cycle, joining midfielder Norah DeWolfe and keeper Ainslie Nicholl-Penman.
---
Interested in becoming a King's Blue Devil and learning about King's? Fill out a recruitment form.